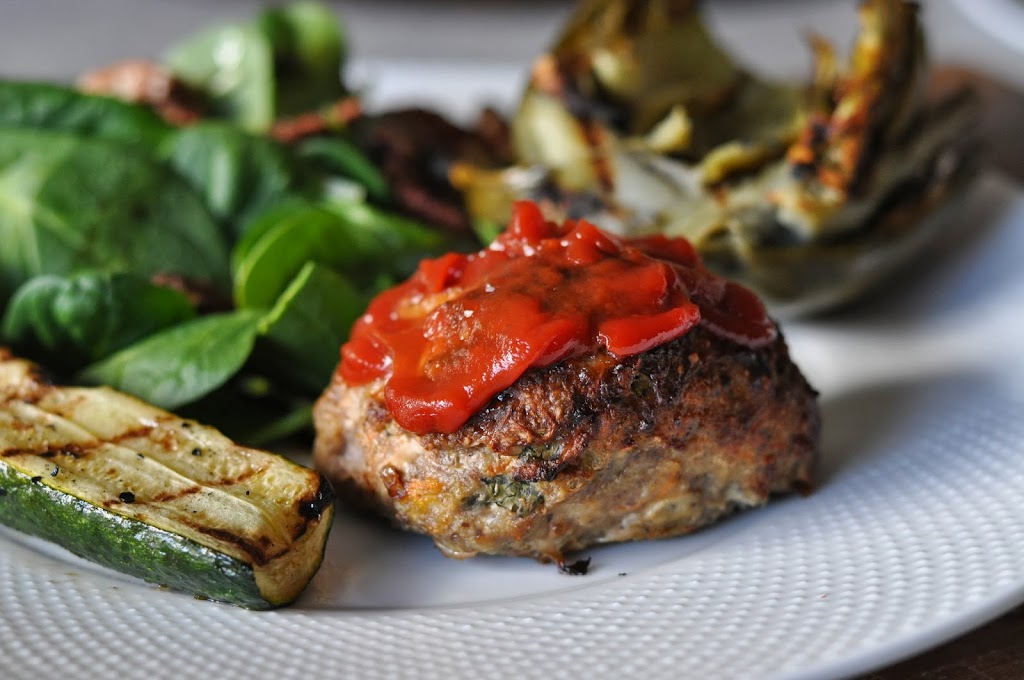 During my challenge on
The 30 Clean
I wanted to make meatballs for the kids. I know it's something they will eat no matter what and it's always fun! However, once I made my mixture I decided that mini loaves would be better because I was on a time crunch. I didn't have high expectations for this recipe because I whipped it up by looking in my fridge to see what would work. I decided that carrots would add sweetness, fresh basil would bring amazing flavor, onions/shallot/garlic are a staple in seasoning the meat and the cashew meal and eggs would serve as the binding agent. The mixture came together just like normal meatloaf would. I added coconut aminos to the top before baking. If you haven't used
coconut aminos
before it's a great alternative to soy sauce and actually it tastes a lot better! You could add in the aminos to the mixture vs. the top but I liked the crust it made.
Payton was chomping at the bit to eat these after I took them out of the oven but I told her she had to wait until dinner time. I left for work and by the time I made it to the 163 freeway she had already eaten two! I was surprised how moist they were. The best part to me was what the cashews did, I think I will always skip the breadcrumbs moving forward. The cashews gave a rich, buttery, nutty taste to the dish. A family pleaser and kid approved!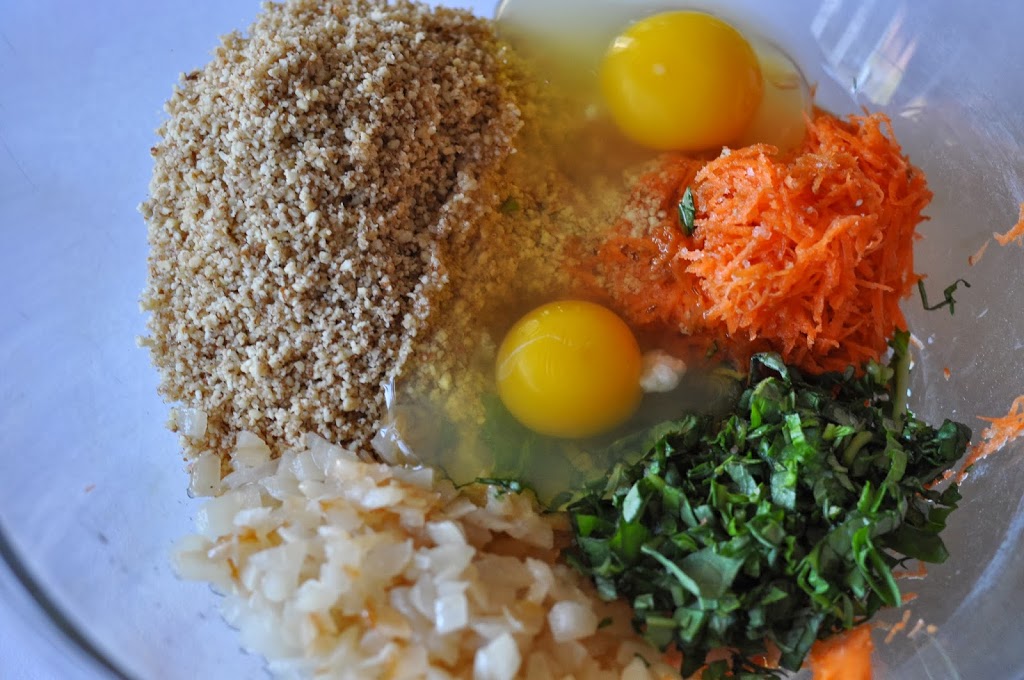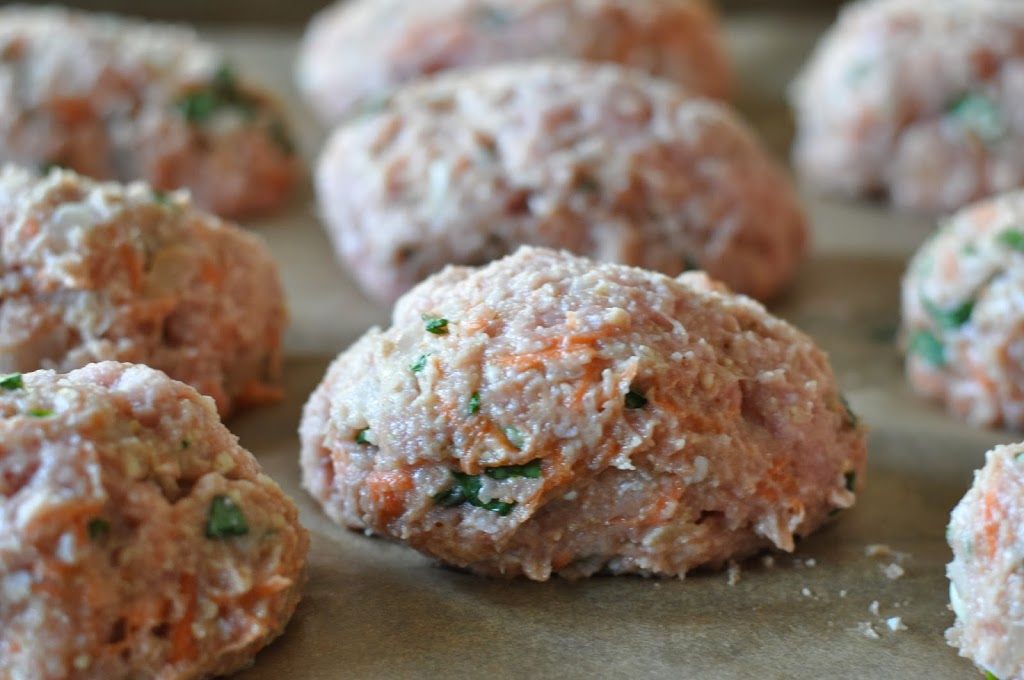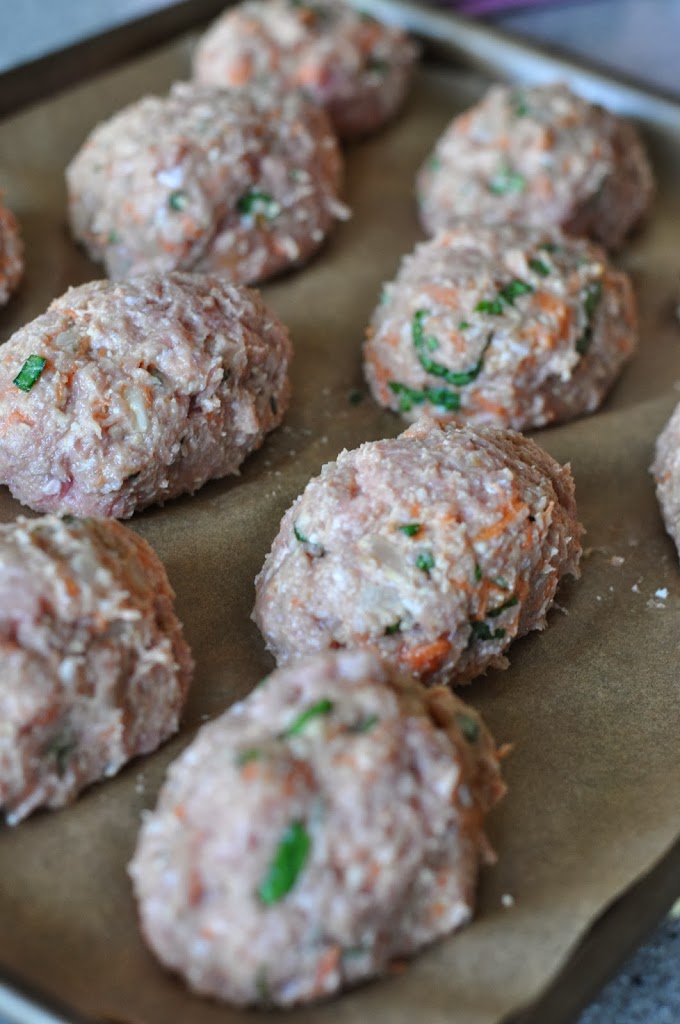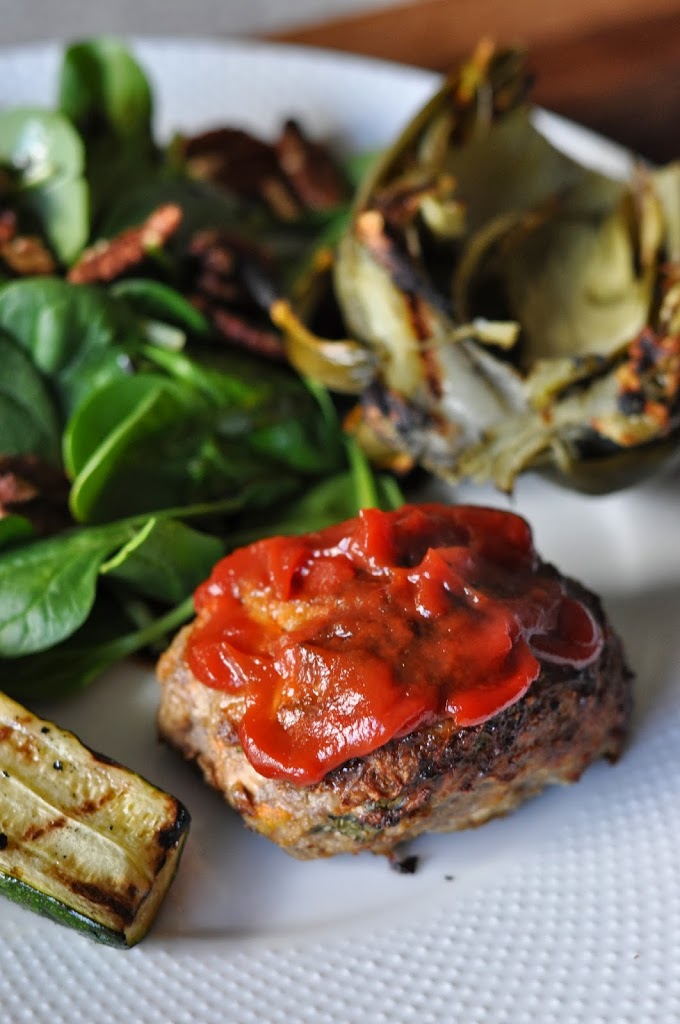 mini turkey meat loaves 
ingredients
2 pounds 99% ground turkey meat 
1/2 cup whole raw cashews, made into a meal 
1 large white onion, diced
2 cloves of garlic, minced 
directions
In a skillet, melt coconut oil. Add in onions, shallots and garlic. Sauté until translucent and have begun to slightly brown, roughly 8-10 minutes. Let cool slightly. 
In a bowl combine, cashew meal (this is done by processing the cashews in a food processor), carrots, basil, eggs, ground turkey, salt & pepper. Mix with your hands until all ingredients are fully combined. Line a baking sheet with parchment paper. Taking a handful of the mixture at a time, form into mini loaves, you could also make meatballs or two large meatloaves. I formed mine to look like footballs because I was in Super Bowl mode. Once you have formed all your loaves, sprinkle coconut aminos over each loaf, roughly 2-3 shakes. 
Bake at 350º for 25-30 minutes. The cooking time with depend on the size. The meat should be firm and brown but not burnt. It will give slightly when you touch the loaf. 
I hope you will give these a try! If you do, come back and leave me a comment letting me know how you like them!