This shop has been compensated by Collective Bias, Inc. and its advertiser. All opinions are mine alone.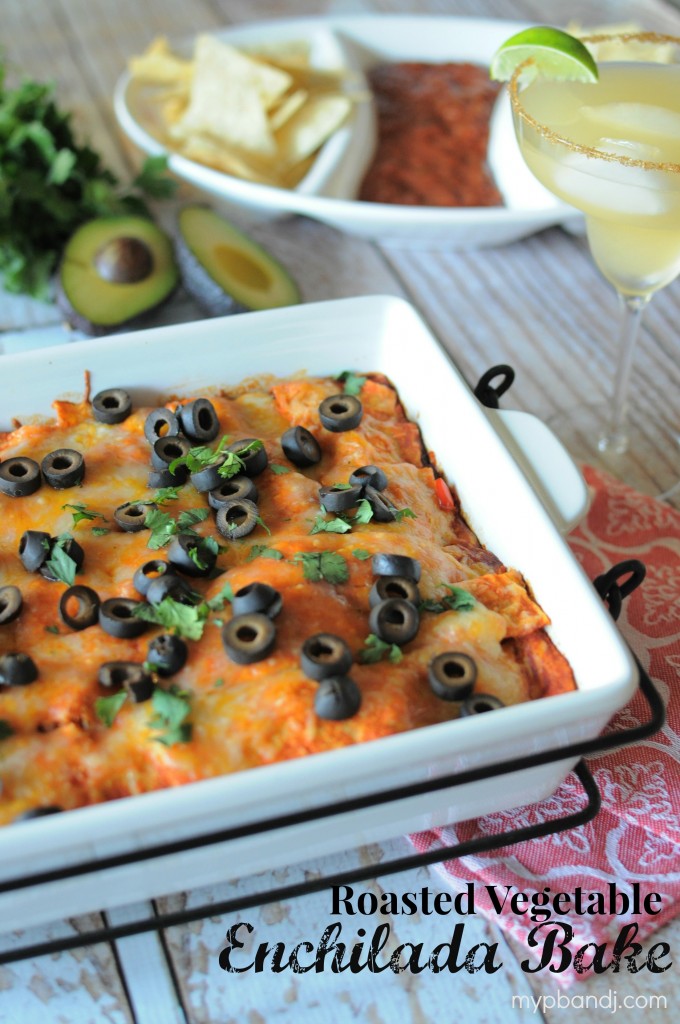 How has the Fourth of July already passed? It's crazy how fast the days are passing. The last week has been really fun! The in-laws came into town from New Jersey and then we took a quick getaway to Las Vegas for our seventh anniversary. Before I could blink it was already Wednesday and we had my parents and sisters family coming into town to celebrate the Fourth. I was in the South part of  town and decided to check out the new Smart & Final vs. going to deal with the crowds at Costco. I was so surprised with the new store, it might actually be the nicest Smart & Final I've ever been into! I was seriously blown away with the produce and meat departments and the staff was super friendly so that was a bonus! While I was out shopping for the festivities I also needed to pick-up dinner for the following evening. I wanted to create an easy meal that everyone would love, so I went with one of my favorite weekday recipes, my roasted vegetable enchilada bake. I normally make this casserole vegetarian, but I wanted it to be a little more hearty for the others in the family. In addition to the fresh roasted veggie layer, I added layers of shredded rotisserie chicken (which was $5.99 for a three pound chicken!) and Montecito pinto beans. There is plenty of gooey cheese in each layer that left everyone going back for seconds! I served  the warm and perfectly seasoned casserole with creamy avocado, tangy cilantro and cool black olives. Give this recipe a try, your family will love it and you'll have enough leftovers for lunch during the week!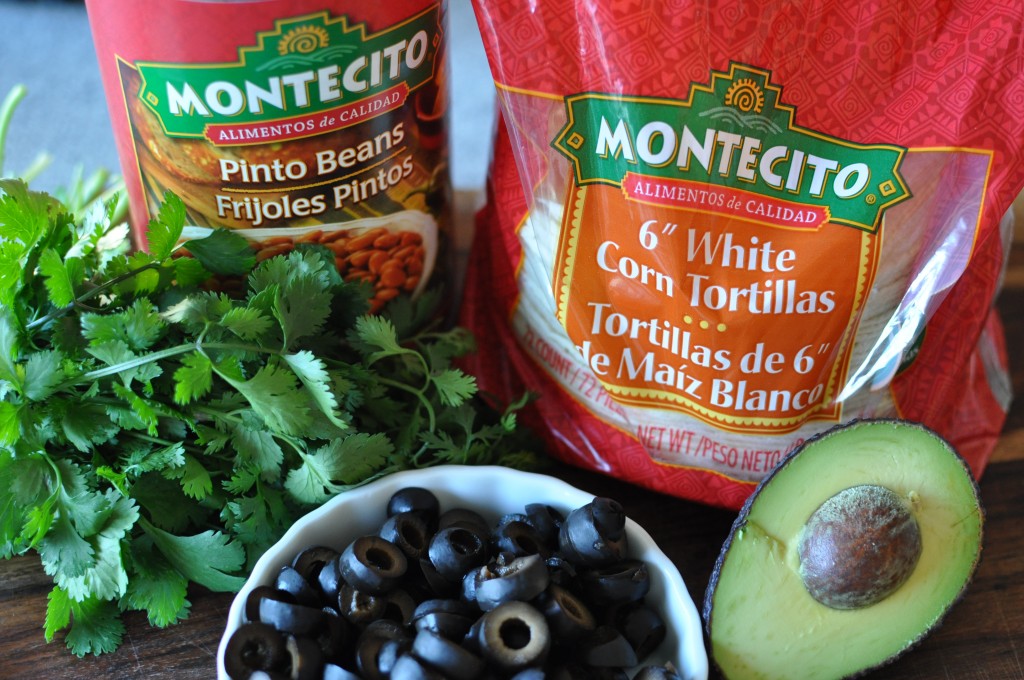 I have to be honest that this was my first time purchasing Montecito brand products from Smart & Final. I am very picky about my tortillas and so is my family. We like them thin and moist and these did not disappoint. The bag was on the larger size ($1.89 vs. the competitors $2.99) so I plan on freezing the remaining tortillas to make this meal again in the weeks to come. You can find the tortillas on an end cap at the Poway store. They are towards the back of the store by the dairy section.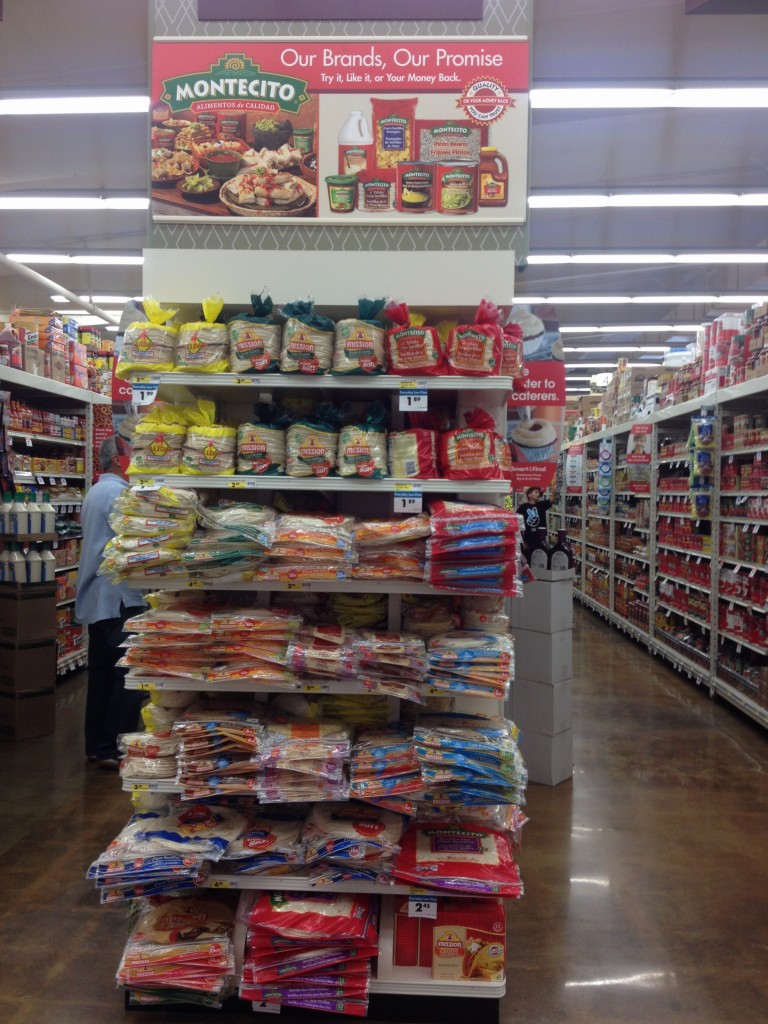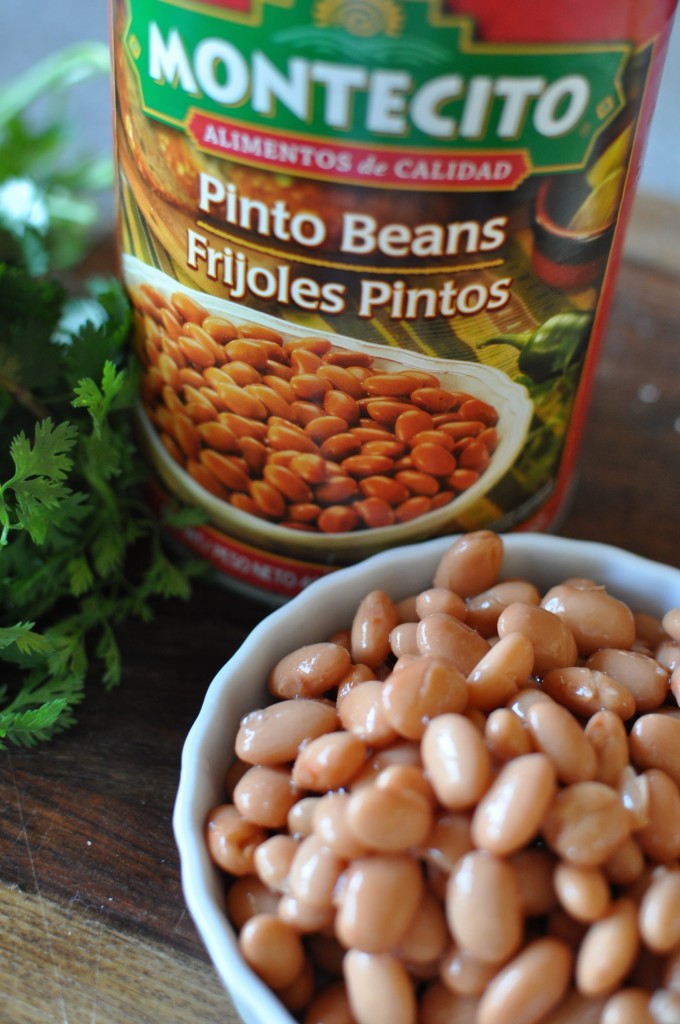 Roasted Vegetable Enchilada Bake Ingredients:
1 Mexican Squash, diced (if you cannot find this use a zucchini)
1 Yellow Squash, diced
1 Red Onion, diced
1 Red Bell Pepper, diced
3 TB Olive Oil
Cooking Spray
20-25 Montecito Corn Tortillas
1 bag Mexican Shredded Cheese
2 cups Montecito Pinto Beans, drained
2 cups Rotisserie Chicken, shredded
1 32-oz can Red Enchilada Sauce
Extras:
Sliced Black Olives
Avocado, sliced
Cilantro, chopped
Directions: Preheat the oven to 350º
Line a baking sheet with parchment and toss your diced vegetables with olive oil. Roast for 20-25 minutes until soft and slightly brown.
Slice tortillas into thick strips (I did not use round edges).
Spray a large casserole dish with cooking spray, spread 1/4 cup of enchilada sauce on the bottom and top with a layer of sliced tortillas.
Top with chicken.
Next add a layer of cheese.
Repeat with tortillas and sauce.
Layer pinto beans and cheese. Top with tortillas and sauce.
Remove the veggies from the oven.
Layer the warm veggies.
Repeat with the last layer of tortillas, sauce and cheese. Bake covered for 15 minutes and then uncovered for 10 minutes until bubbly and brown. Serve with toppings and enjoy!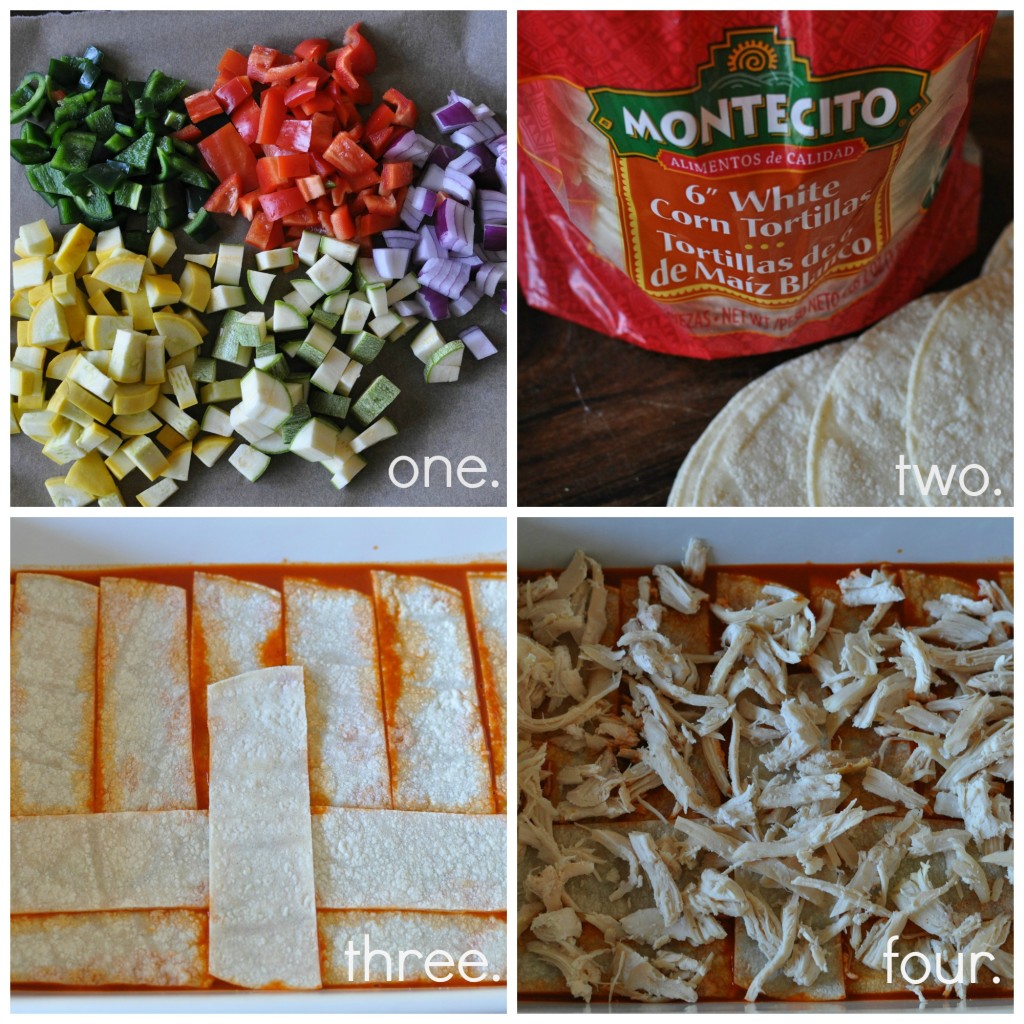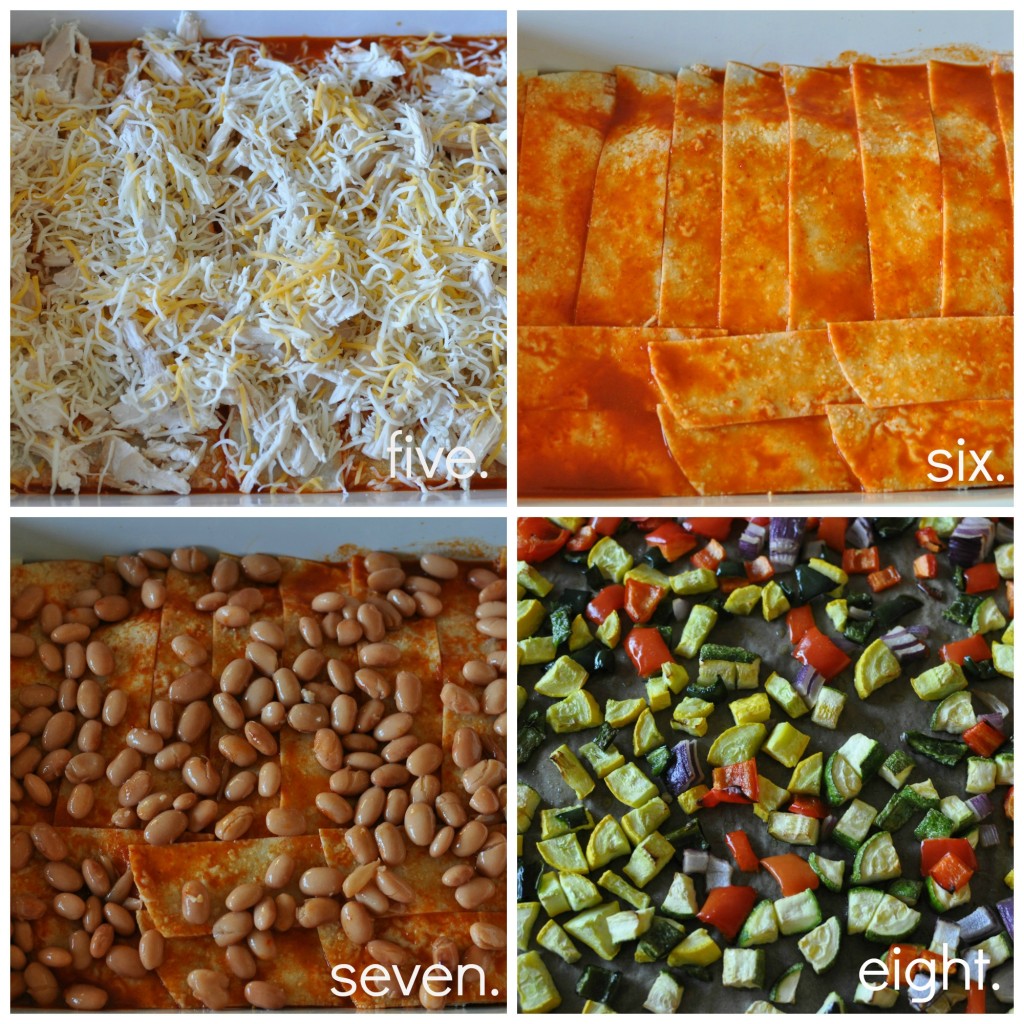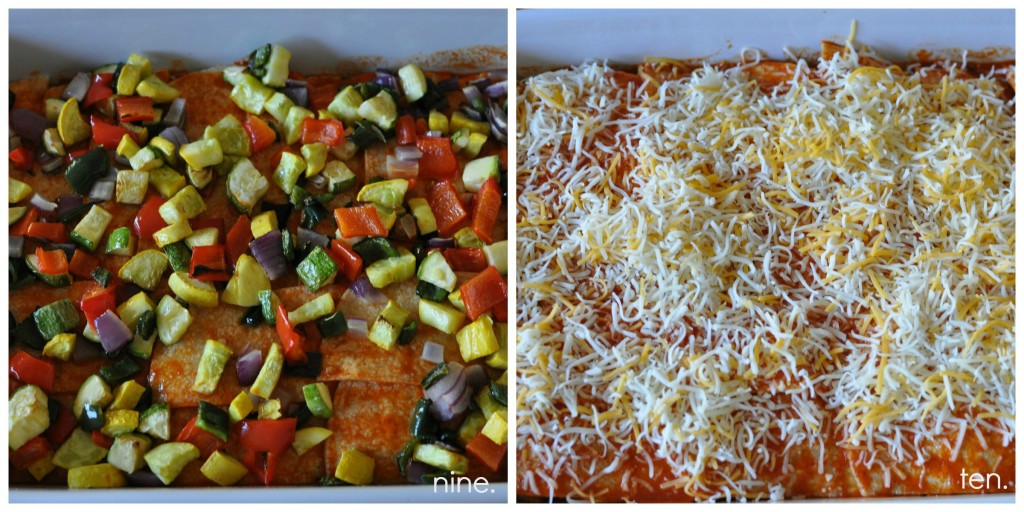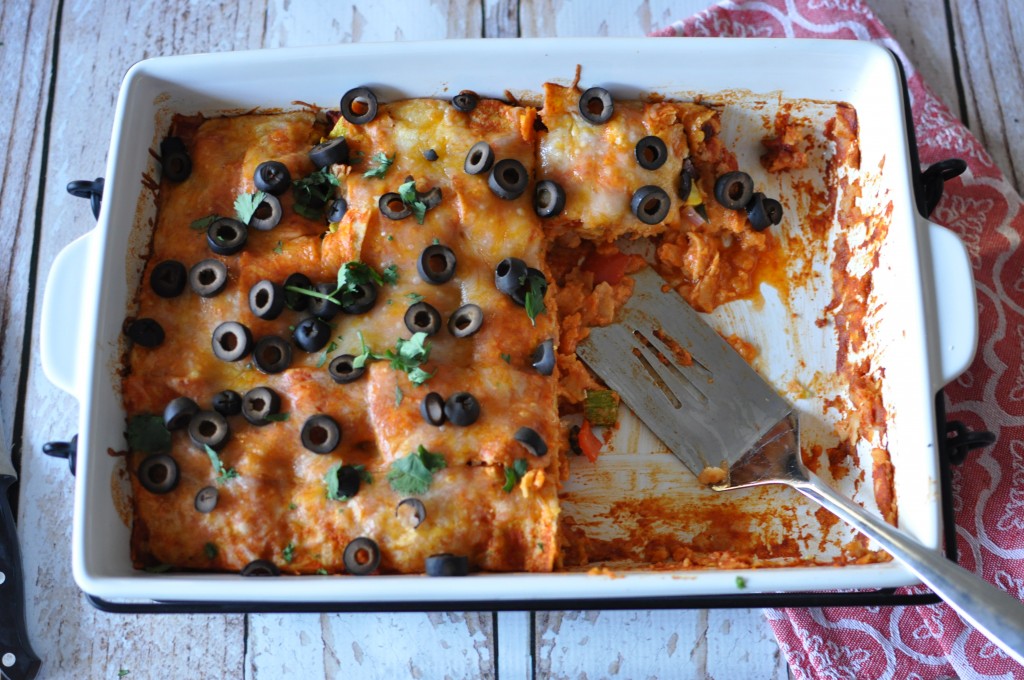 If you're anything like me you'll want to be snacking on chips & salsa and sipping on a refreshing margarita while preparing a delicious meal for your loved ones!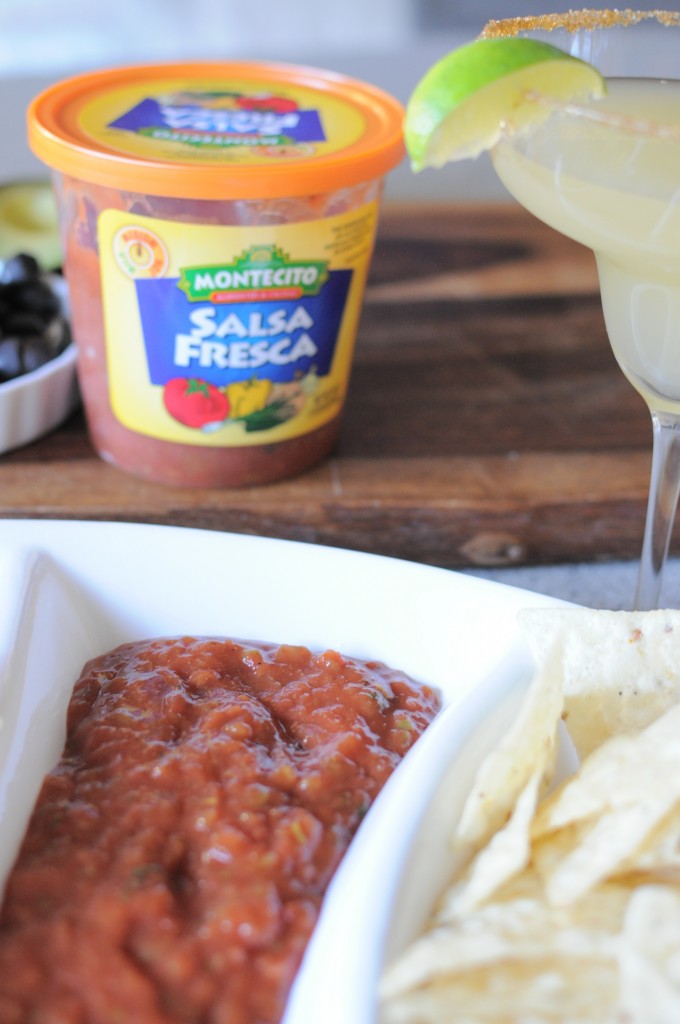 Make sure to check-out your nearest Smart & Final, you might be surprised just like I was! Stay connected via Facebook, where they are giving away one gift card per day for two weeks!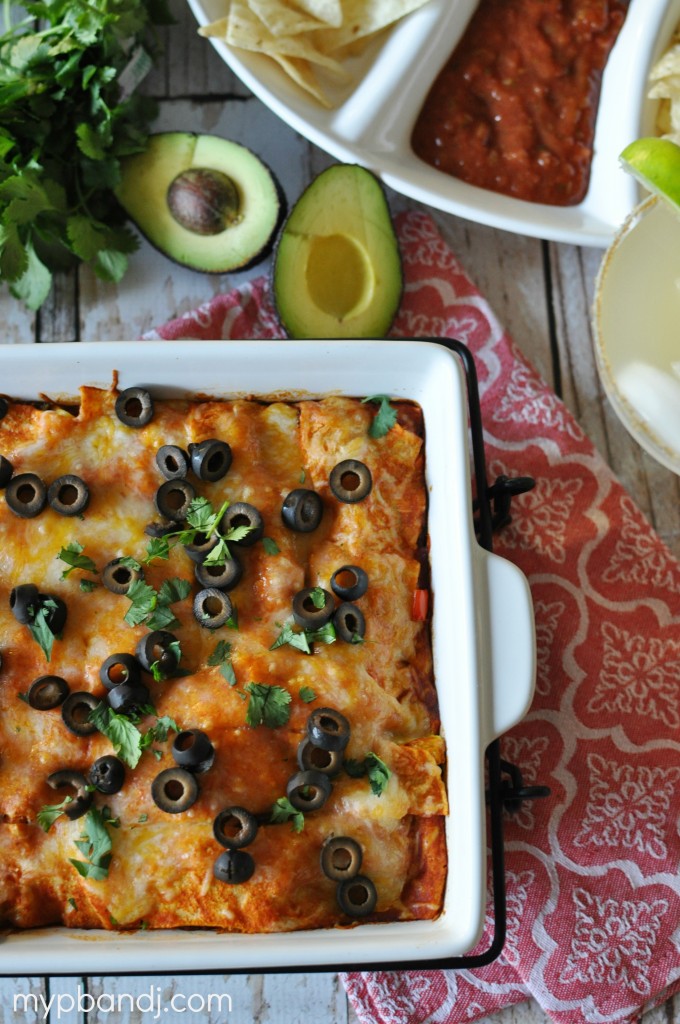 m