(bear with me as I play catch-up of events)
Payton's second wish for her fourth birthday was to go to Disneyland. Since daddy was in Austin for her special day, Grandma and I took the kids to the happiest place on earth. We learned last year when taking her Disneyland one week before Christmas it meant chaos and this year was no exception, it was pure chaos! Last year it was raining the morning of and this year it was nearly 80 degrees. Luckily for us, the kids don't really care if we ride too many rides. All they seem to care about is seeing the princesses, Brayden needs to see Goofy otherwise his two-year-old planet will spontaneously combust, cotton candy, popcorn, a ride on the carousel, maybe even a coast through Ariel's undersea adventure and finishing off the day with purchases made at The World of Disney is all they truly need. Actually, this is our routine 75% of the time, luckily for us we have passports so it makes it easy when the crowds get the best of us.
We made the most of our December 18th trip and tried doing holiday-type things like decorating sugar cookies at Mickey's Jamboree. This was the highlight of our trip because Mickey, Pluto, Goofy, Donald, Mrs. Claus and Santa were all nestled back away from the chaos. The kids could interact as long as they wanted with the characters. We were probably thirty seconds away from being tossed out of the park for Brayden's stalking skillz (yes with a 'z') on Goofy and Pluto. I am sure the human behind the fluff was so annoyed with my kid. Hell, he even parked himself down next to a teenage girl during one of the last hillbilly shows and made himself comfortable. At one point he kept inching closer to her, grabbing her hand and leaning on her arm. This kid has mad skillz (again, with the 'z') and he's only two. It was fun chasing him around, they had fun and I had fun watching them act like crazy ass kids. After the kids, grandma and I consumed way too many sprinkles and icing we exited the park and met my sister's family to celebrate my nieces 9th birthday and miss p's 4th. Dinner was chaotic like the park, but more so because my son decided he wanted to enter into his terrible two's that day. Lord help me and let it pass quickly because I can't look like "that" mom out in public any longer than I have already endured. Okay, enjoy the picture overload. Payton's fourth is finally recapped. Now onto planning the fifth birthday.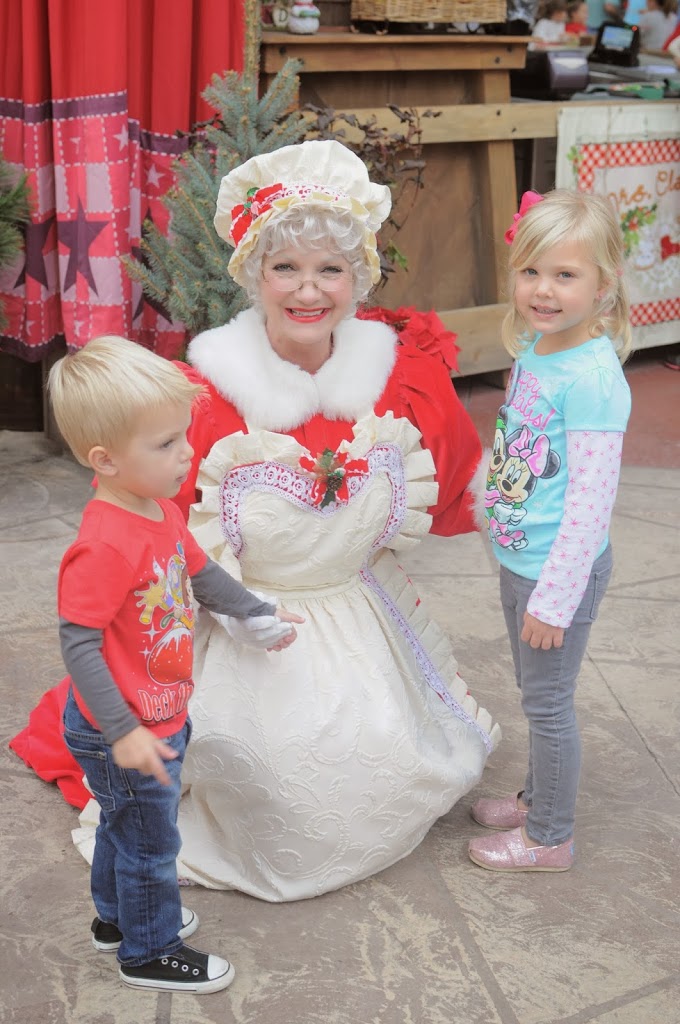 Brayden already getting to dart because he made contact with Goofy. See the disinterest with Mrs. Clause?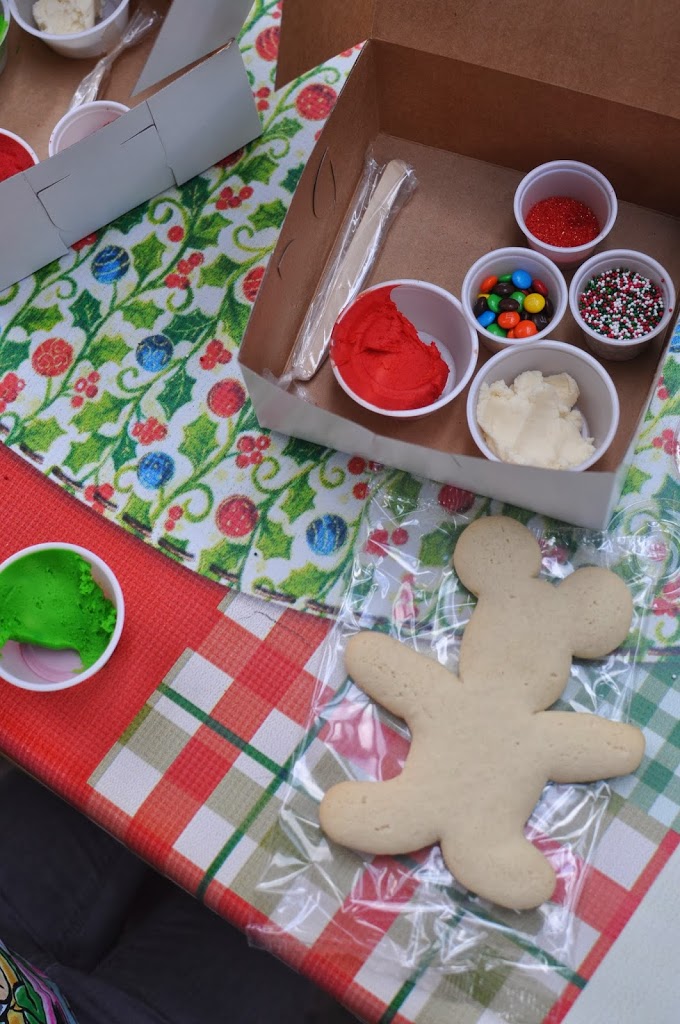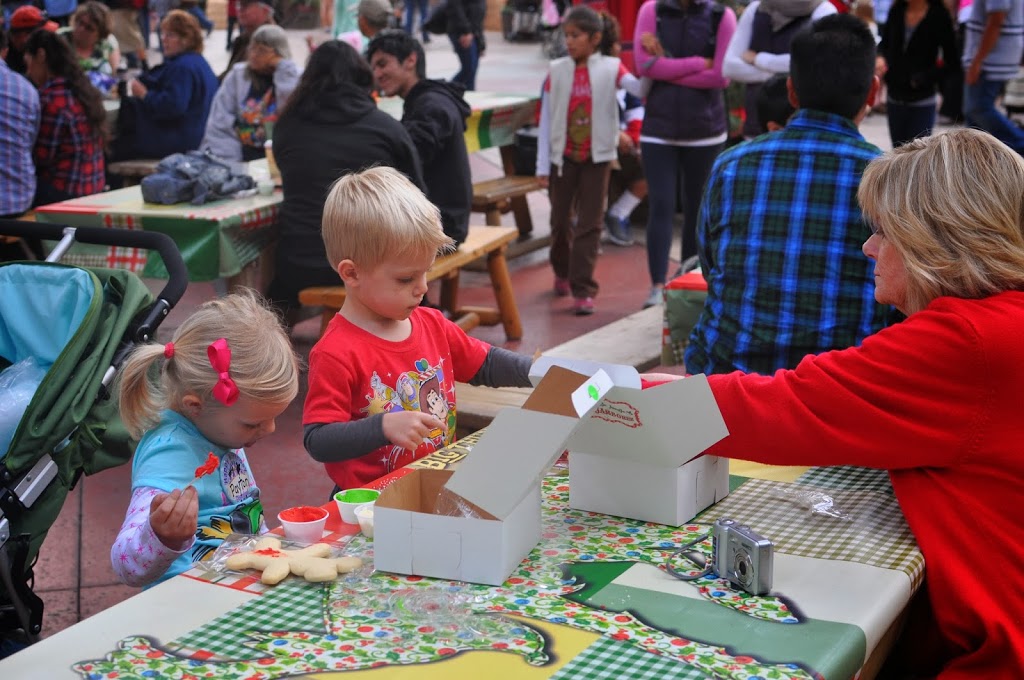 We're still all good here. Engaged young boy somewhat paying attention to his Grandma's direction…somewhat…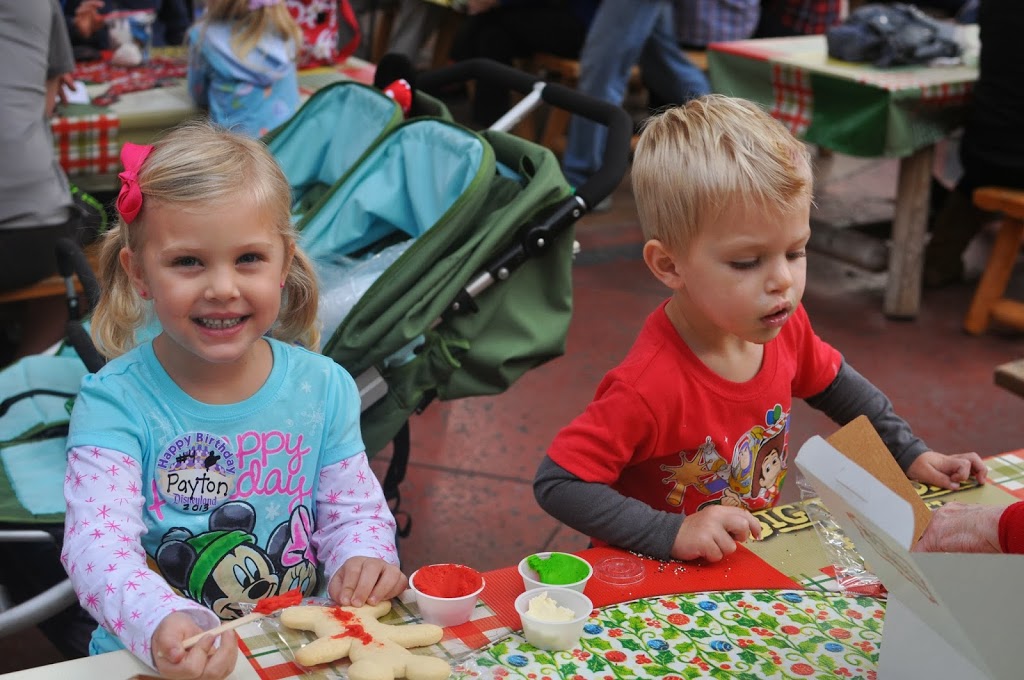 what else is in there? I've already tasted all the sprinkles. I need MORE!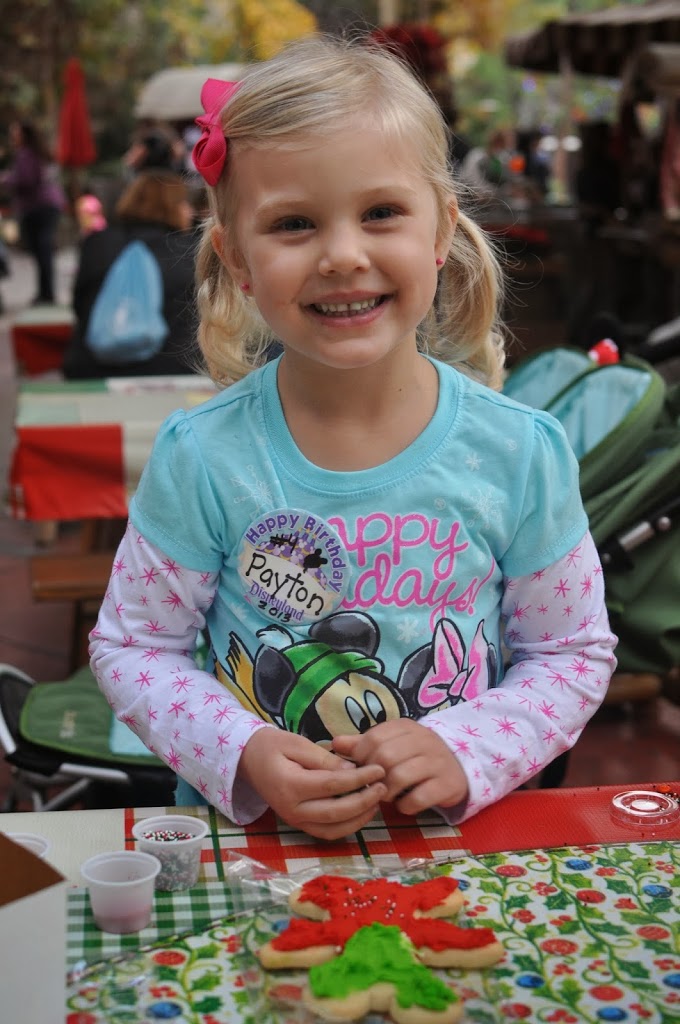 Payton, bless her patient heart. She decorated her cookie, obliged for her photo and stayed put with Grandma to watch the show.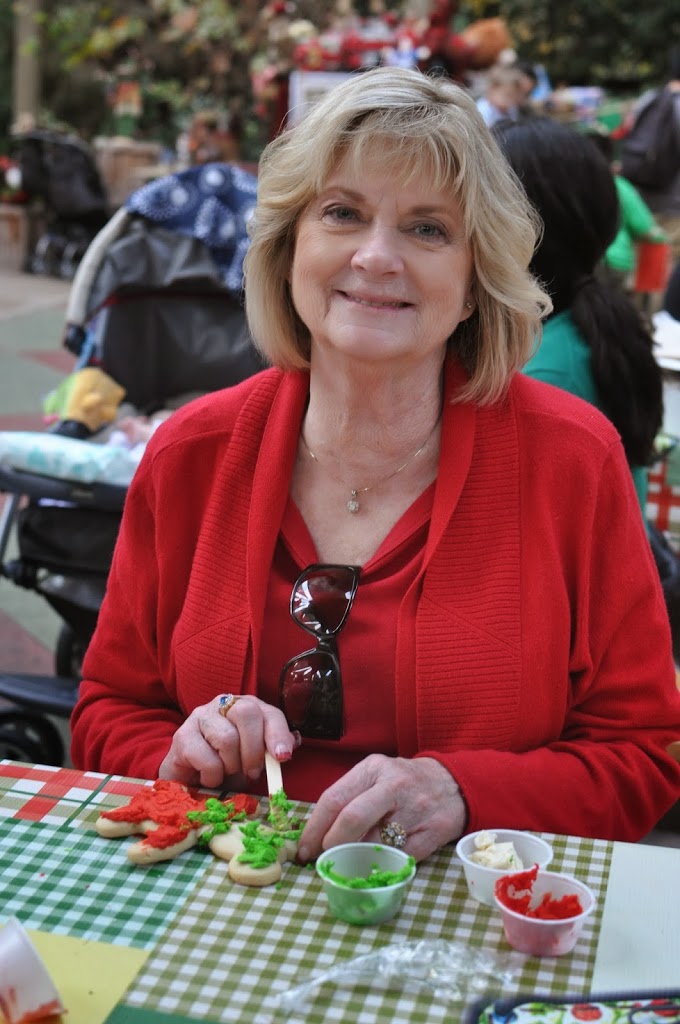 Grandma now decorating Brayden's $6 cookie.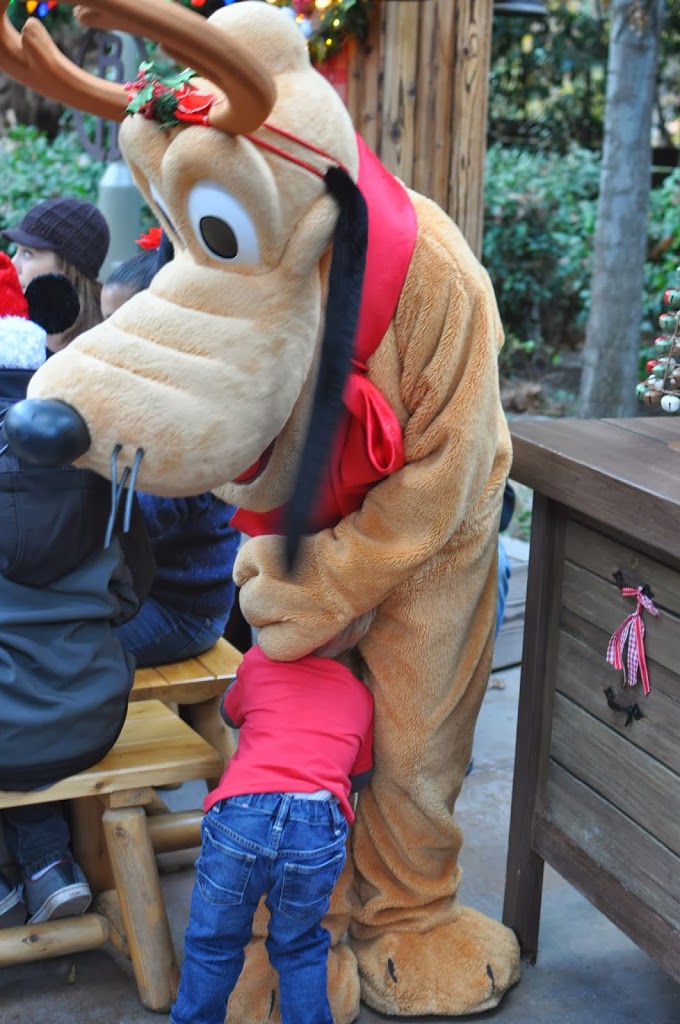 Plethora of affection for Mickey & his pals.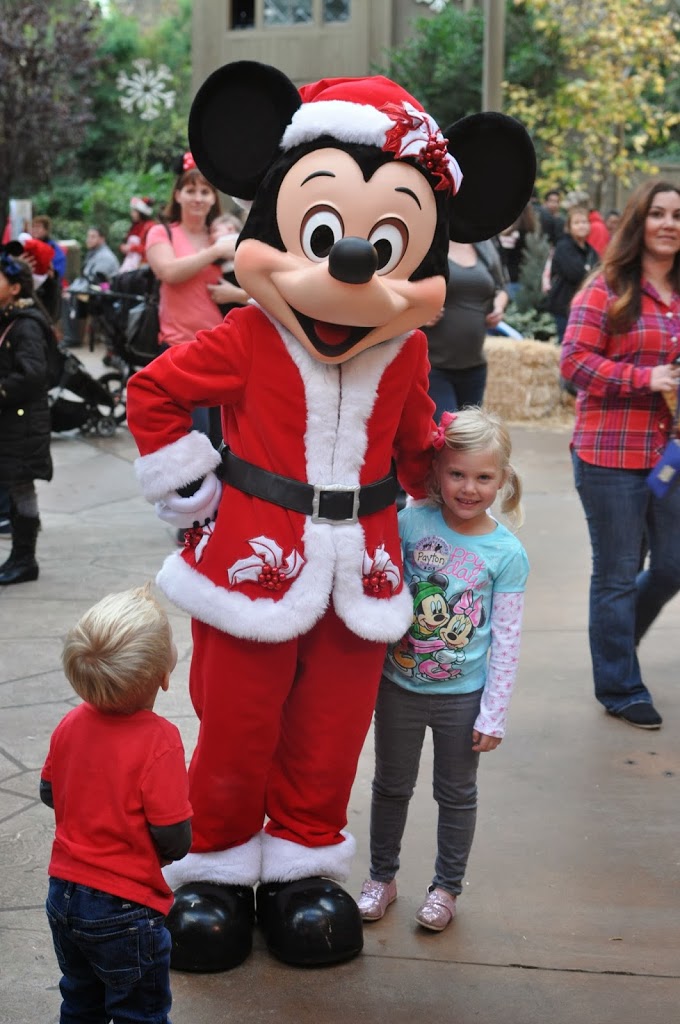 "holy s*** mom! It's actually Mickey Mouse!"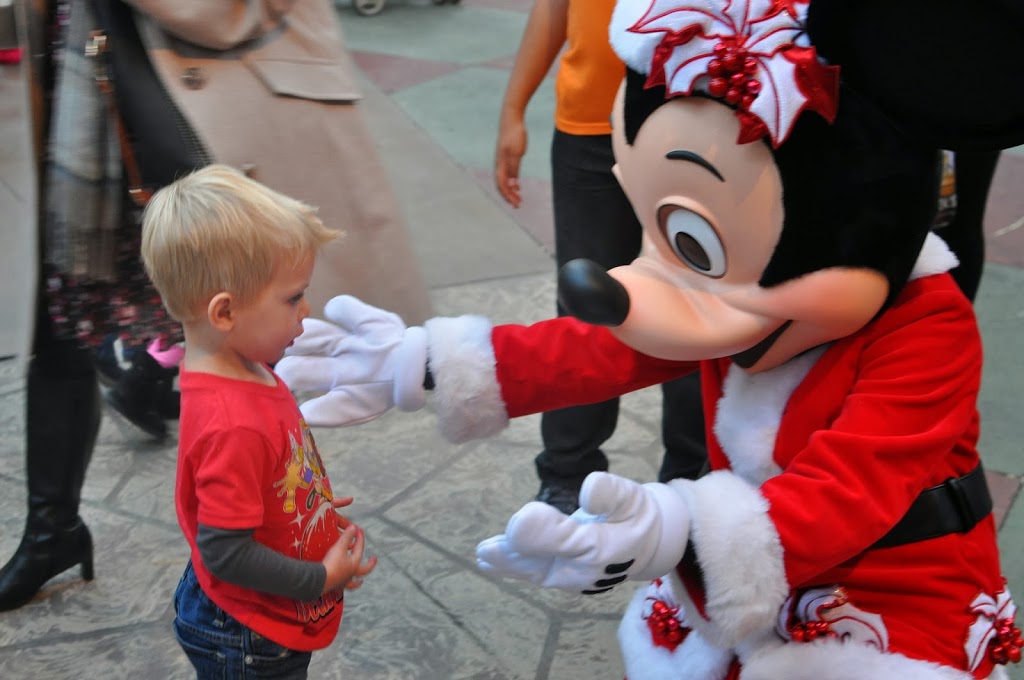 Okay, I'll give him a hug. He seems alright and he sings about hot dogs.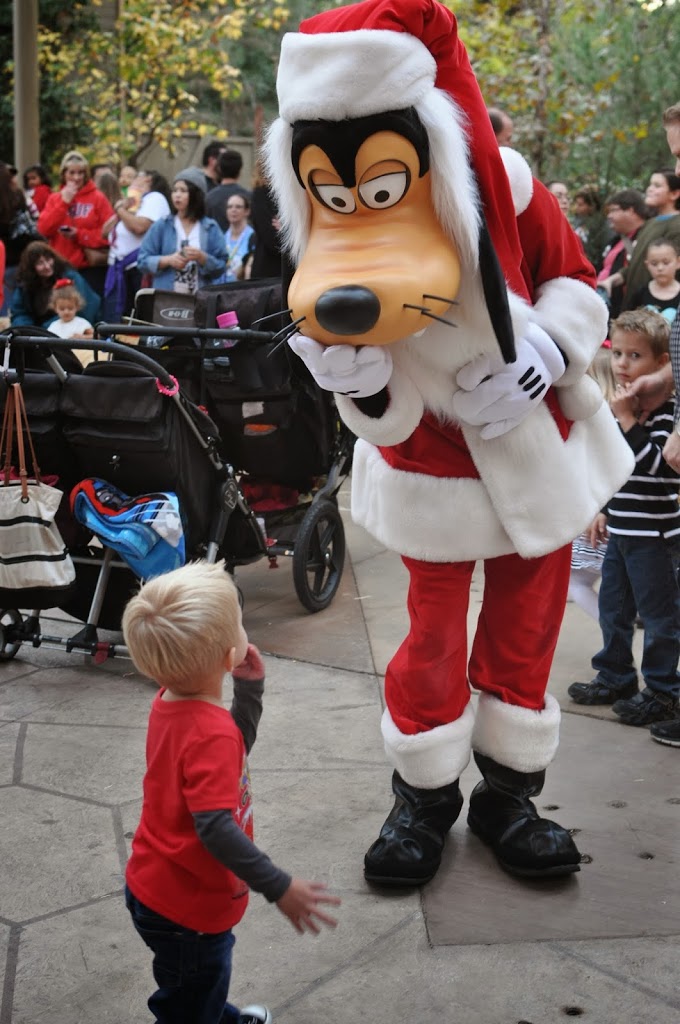 But Goofy is just like me! We're so cool we blow kisses to one another.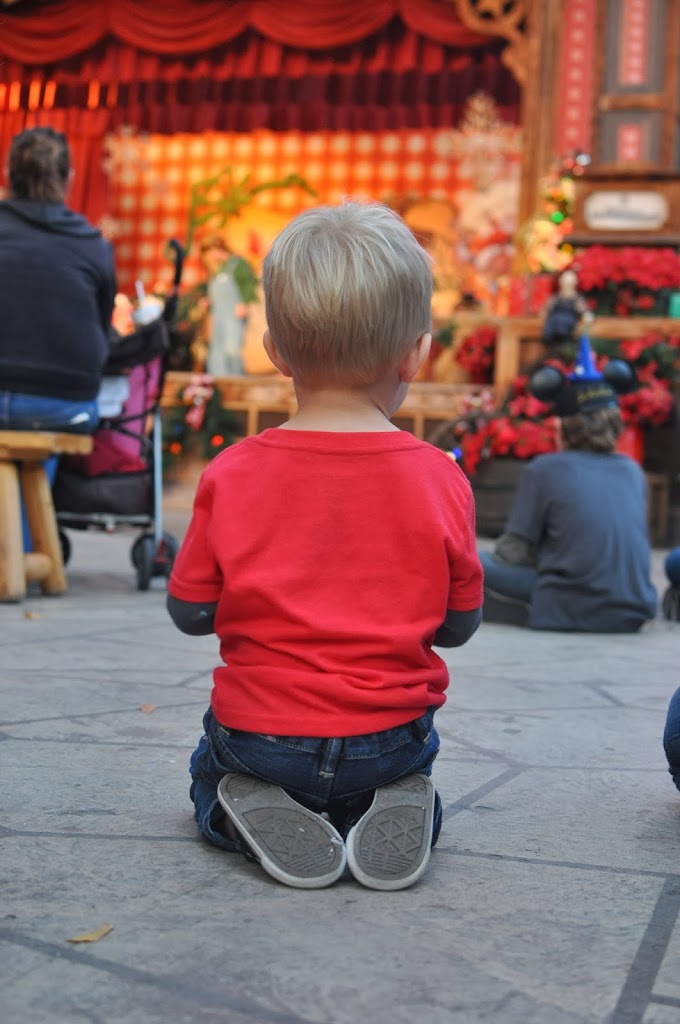 I ran away from my mom and found another girl. Slowly but surely I will work my way over.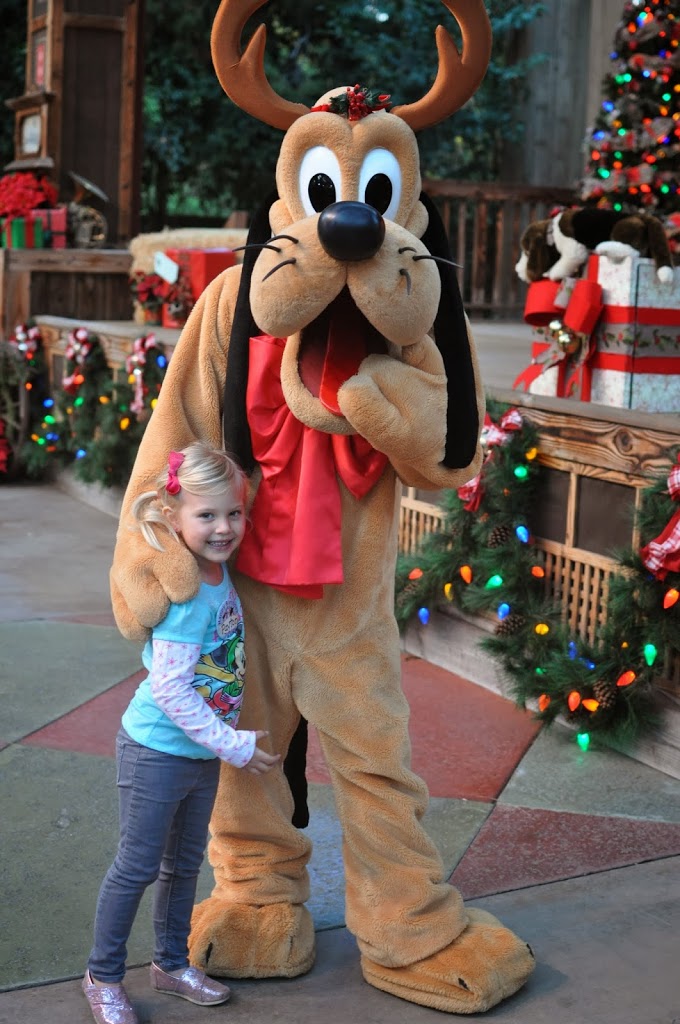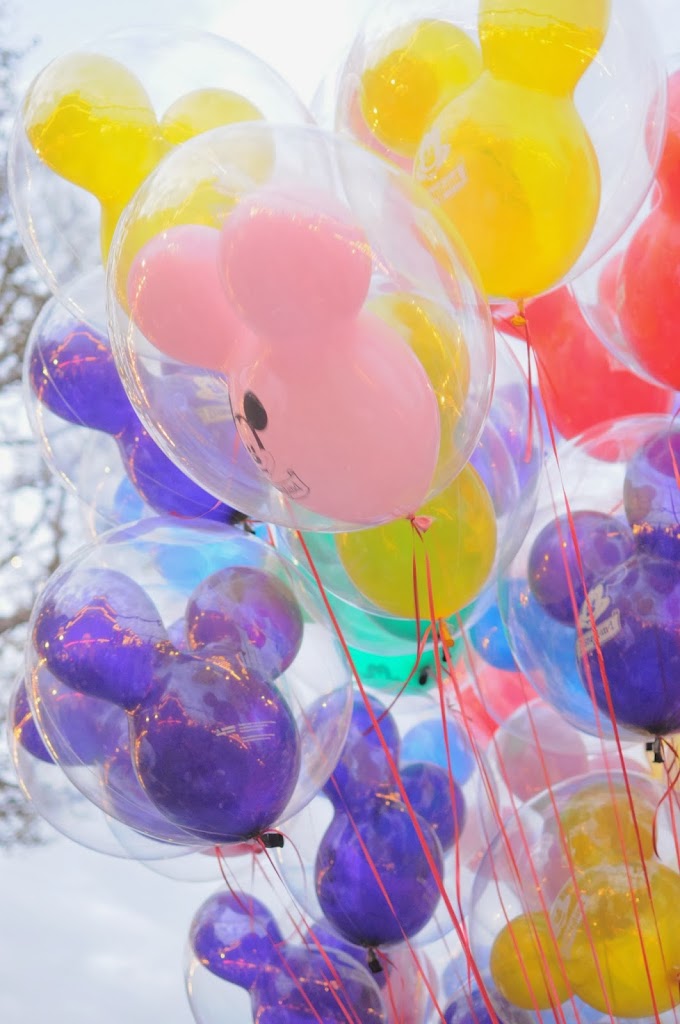 we also finally talked mommy into purchasing two balloons, the yellow one is still floating high onto her ceiling 5 weeks later. take that $7 balloon that mommy thought wouldn't last!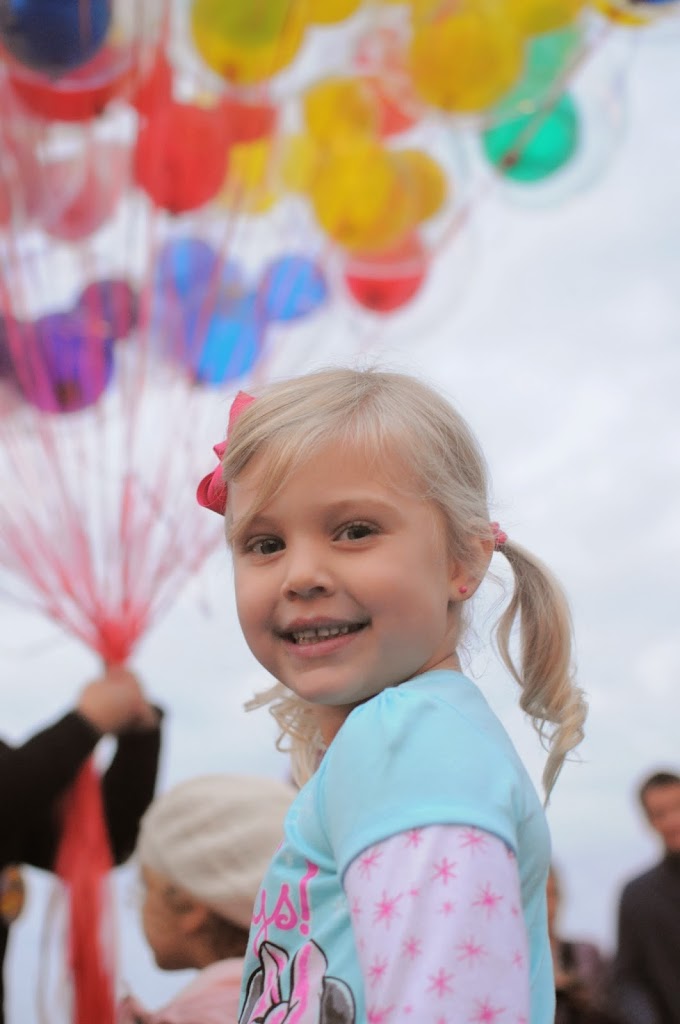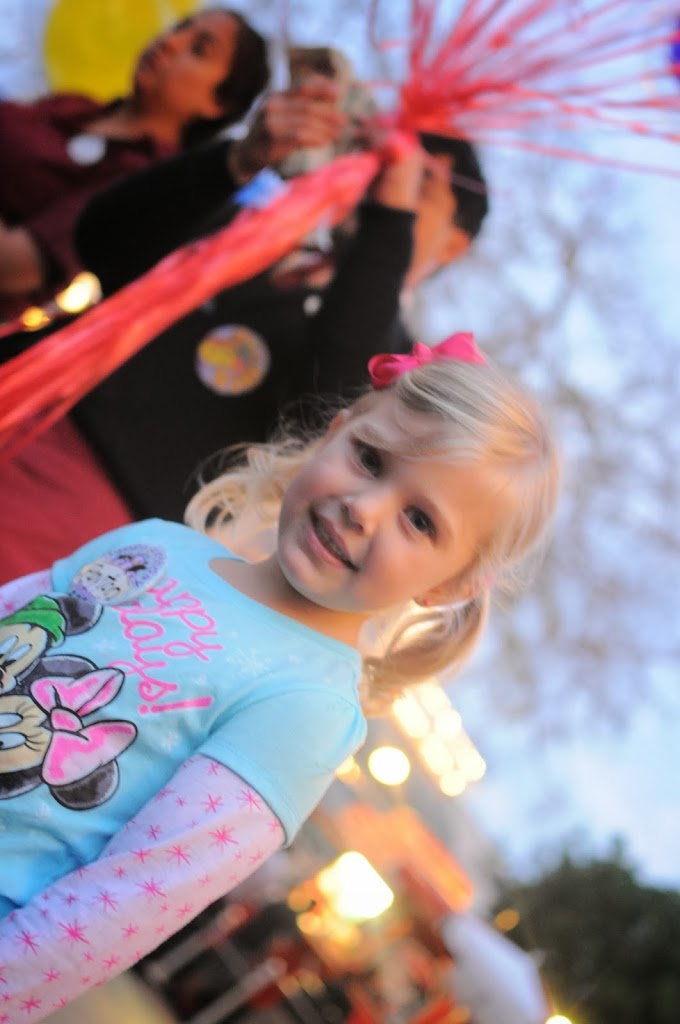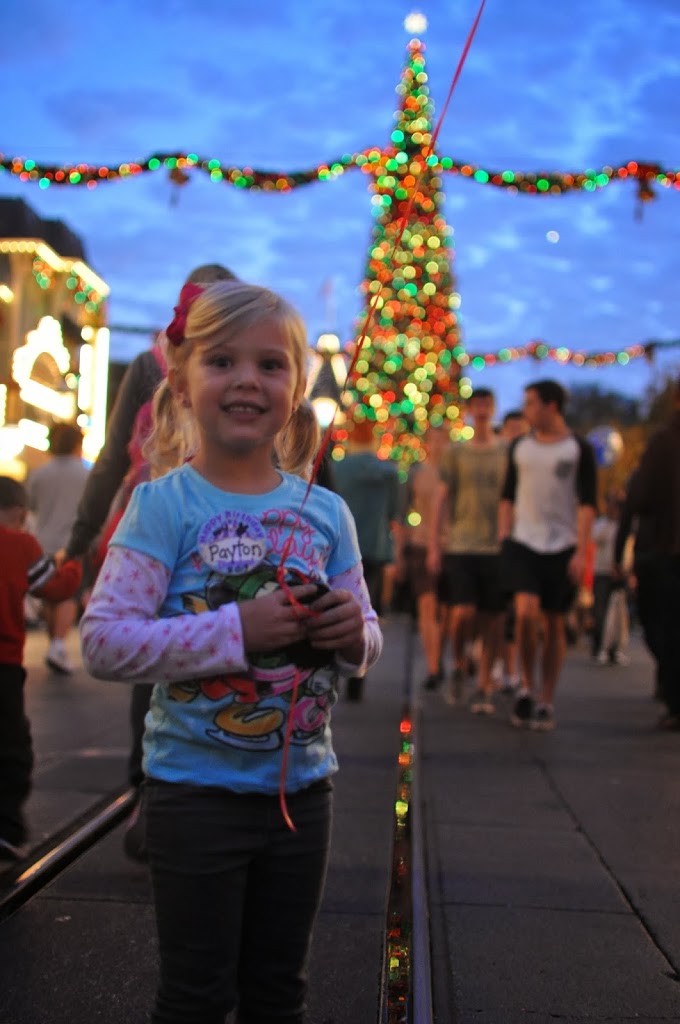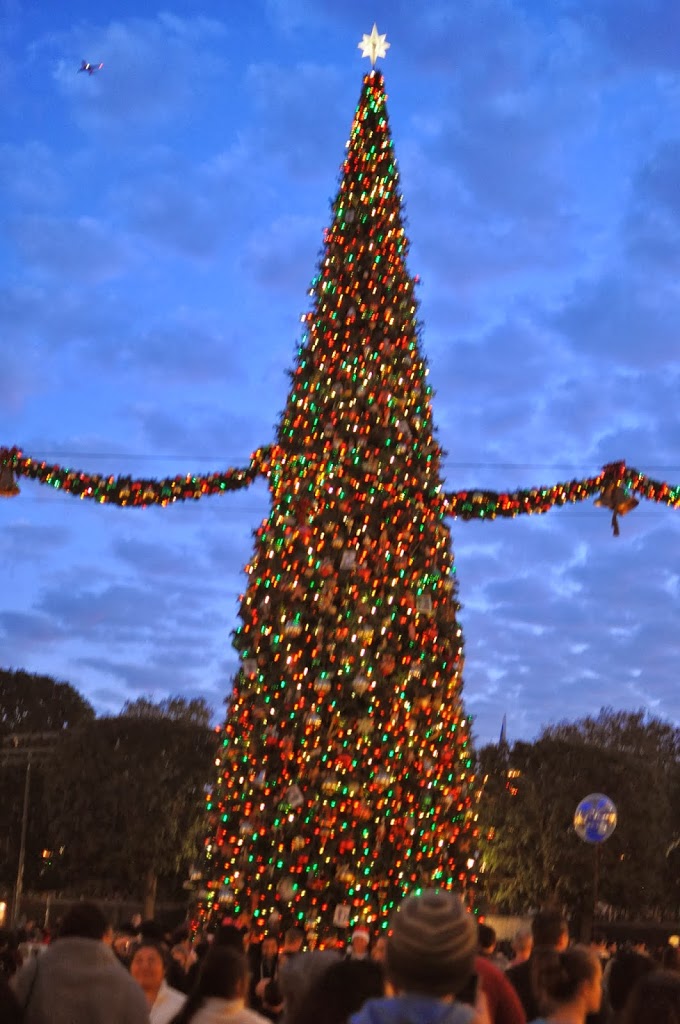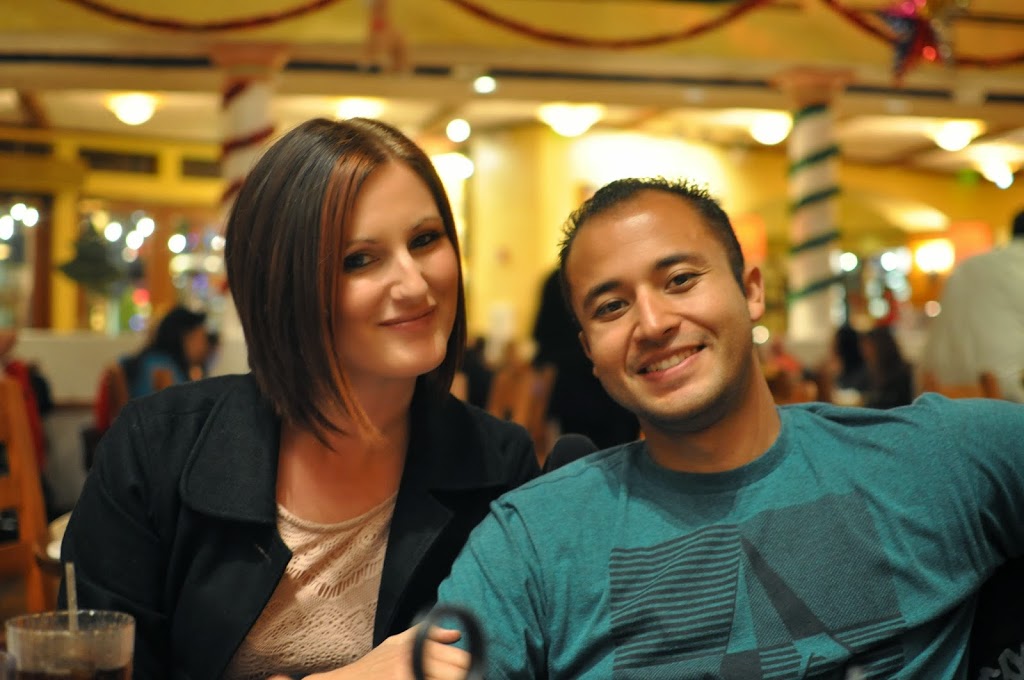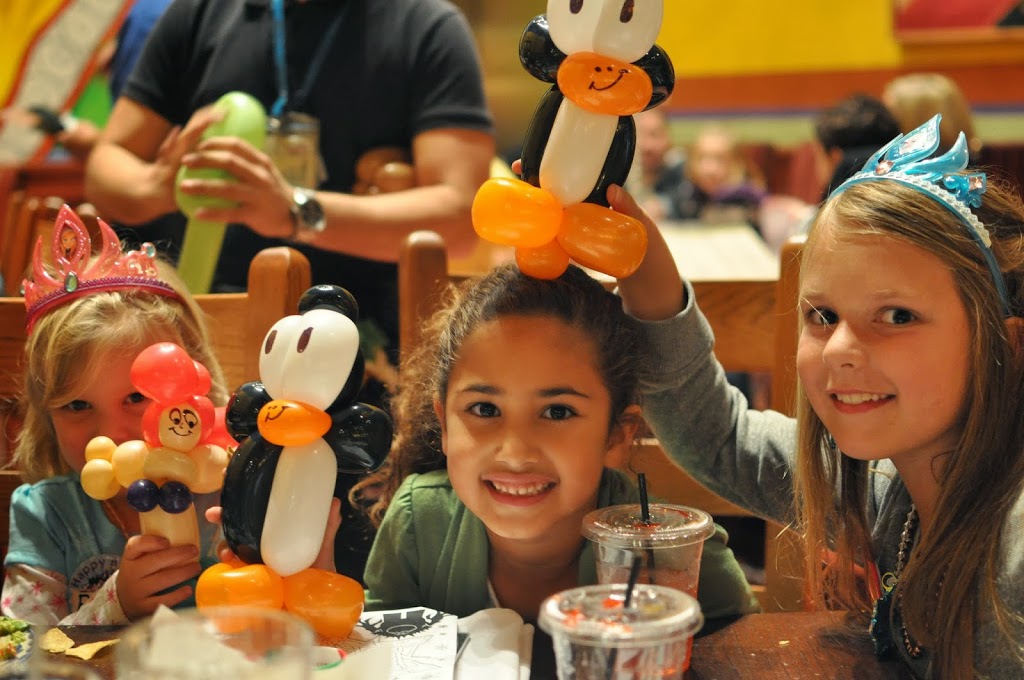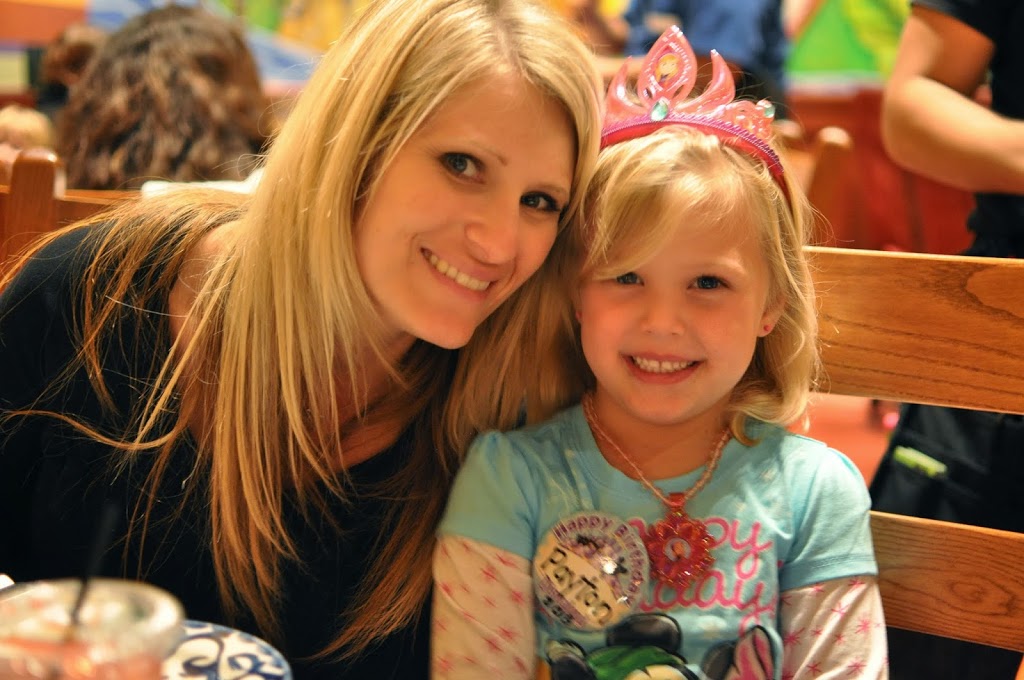 we gave mommy a run for her money today, can't you tell how worn out she is? but I got an Anna crown so I am good…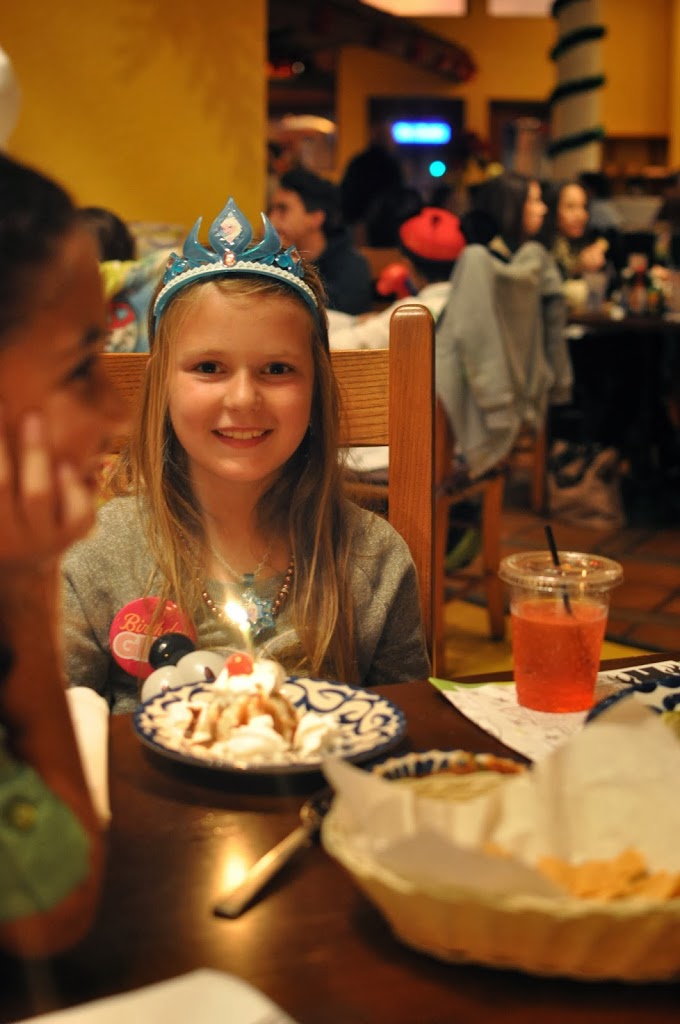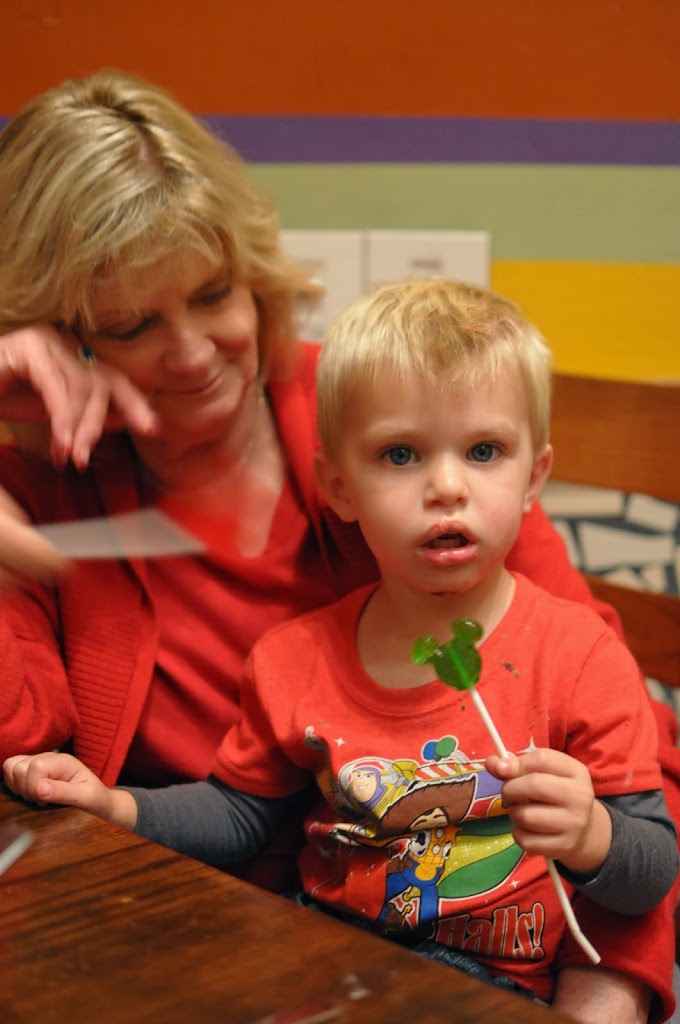 Grandma enjoying my craziness and for me giving my mommy a run for her money. payback!!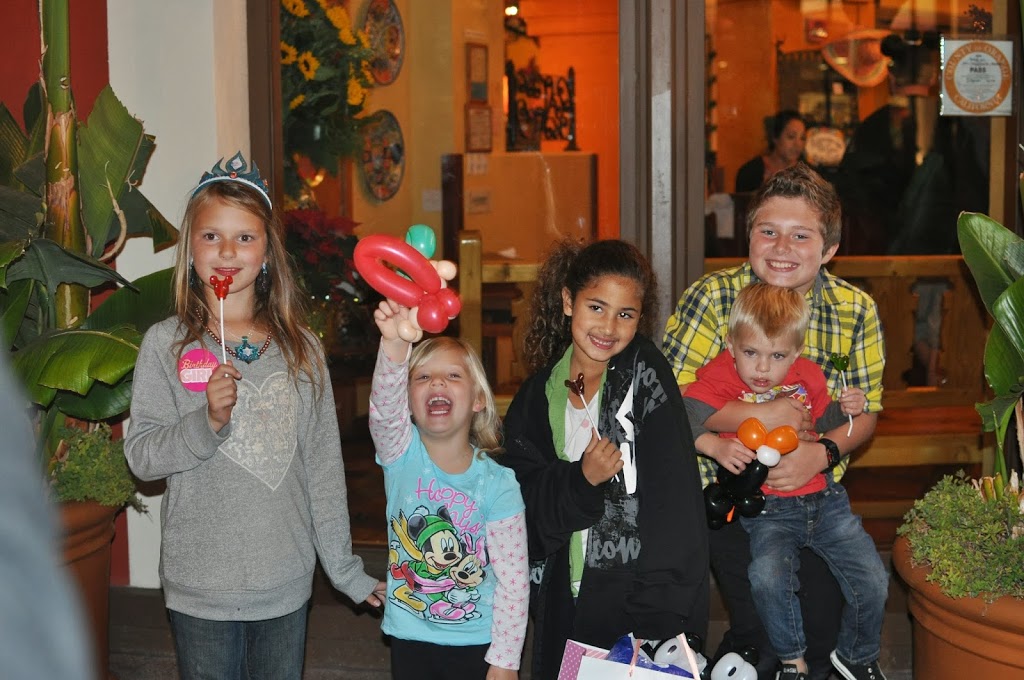 a picture says a thousands words.
Happy FOURTH birthday, Peanut Butter Pie! I hope this post provides you with many laughs when you're old enough to understand all of this!