Holy Hell it's hot out. I am thanking God everyday for our a/c and cursing at the electric company for our regulated thermostat that we thought was a good idea to install. I need to take a note to remember that they need to give me my old thermostat back that enables cold air to flow freely through my house when it's 100º+. I really sound like I am pre-menopausal…hmm…
We have a little more than a month left until both kids venture off to preschool. Again, thank you, thank you, thank you!!! school God's because these bickering kids might be what's causing my hot flashes, both mentally and physically. While we have not taken a vacay we've kept ourselves busy with our Summer playgroup, impromptu beach trips, endless hours bronzing in our pool (it's no joke, if y'all saw Payton's white fanny you'd call the sunscreen CPS). Before I go another year without updating on our life I thought I should virtualize our Summer thus far. If you follow me on Instagram you've probably already seen 101% of these so you can now move on to the next blog for your reading and viewing pleasure…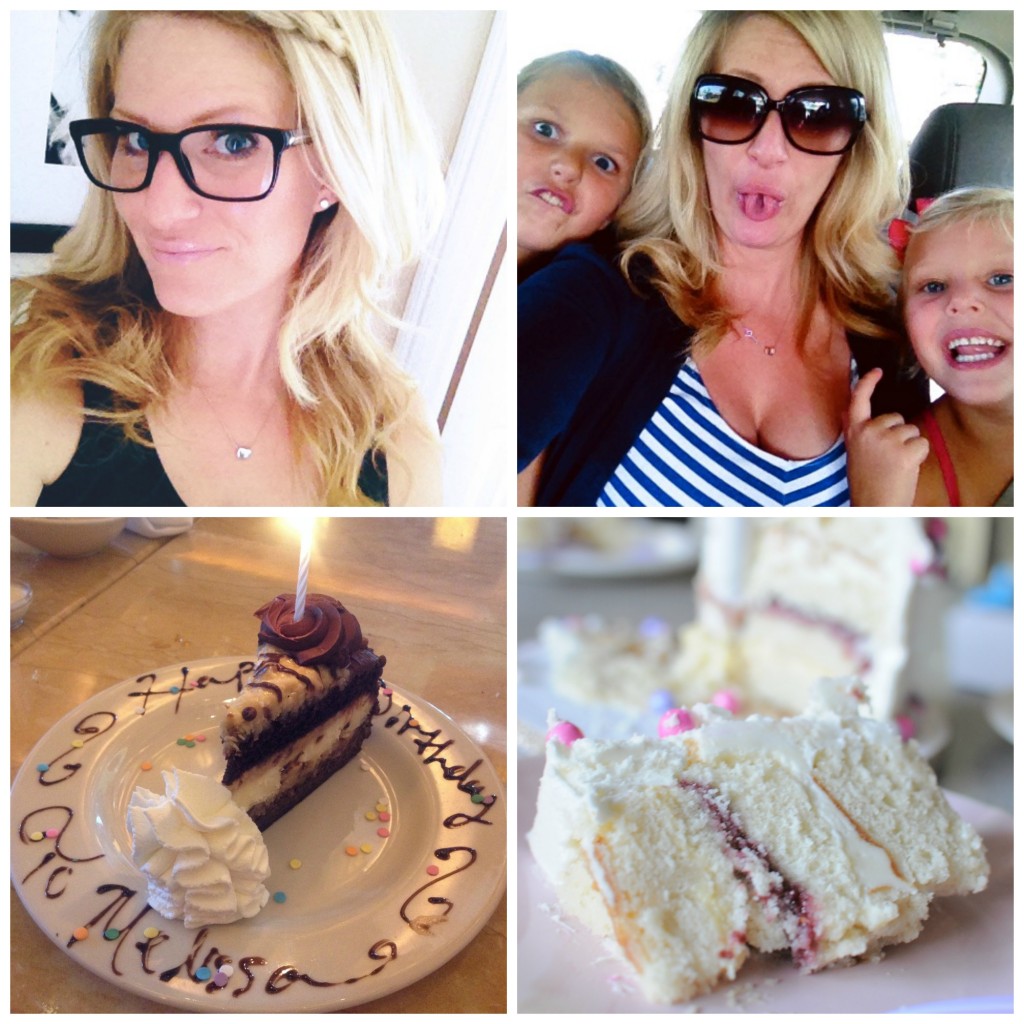 I celebrated another glorious birthday at the end of June. With another year checked off into my thirties I was graced with new glasses to help my old eyes see better.  My very special day was uneventful (just the way I like it!): worked out, breakfast, family time, presents (yay to a new macbook pro and some fun camera gadgets), lunch, I baked myself the most horrendous cake ever which luckily tasted amazing otherwise I might have to close up the baking shop.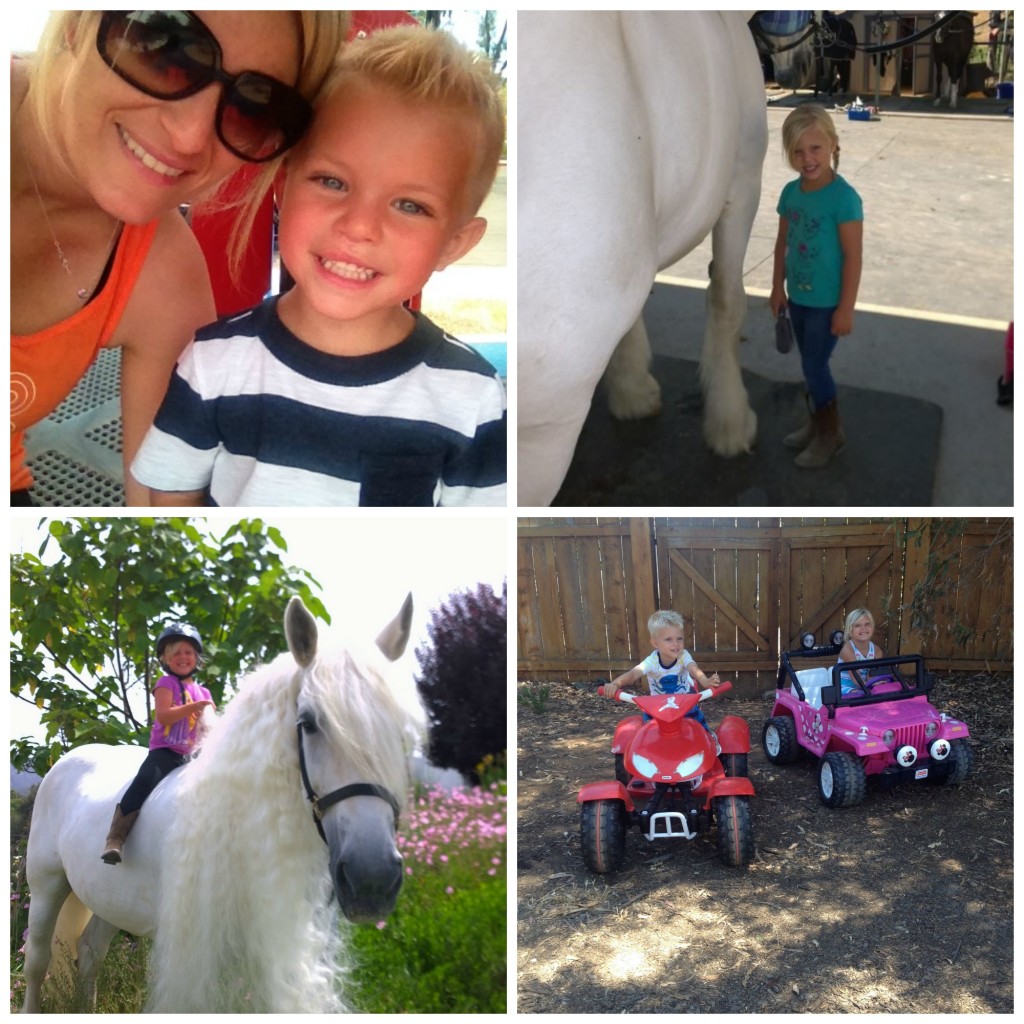 Payton went to horse camp for an entire week. It was an entire week of spending time in the car with my main little man driving back-and-forth but she loved it. I also attempted my first juice cleanse which I failed miserably at by day two. The kids are ready to venture out on their own to get jobs across the street at Schack Farms aka the aunt & uncles who are adding animals by the hour.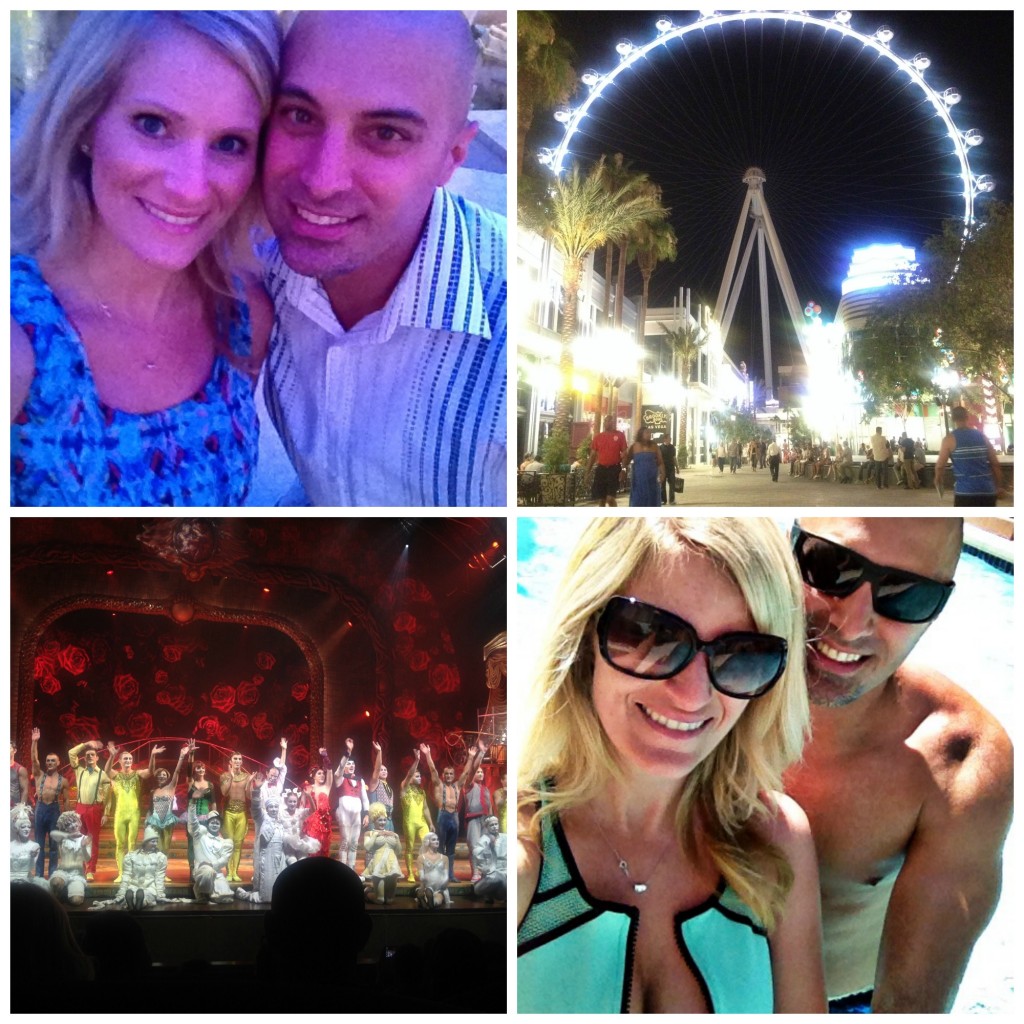 We celebrated our seventh wedding anniversary by taking a last minute trip to Las Vegas since the in-laws came into town. We basked in the very cool Vegas sun, saw Zarkana (which I highly recommend), we rode The Linq, attempted drinking and relaxed.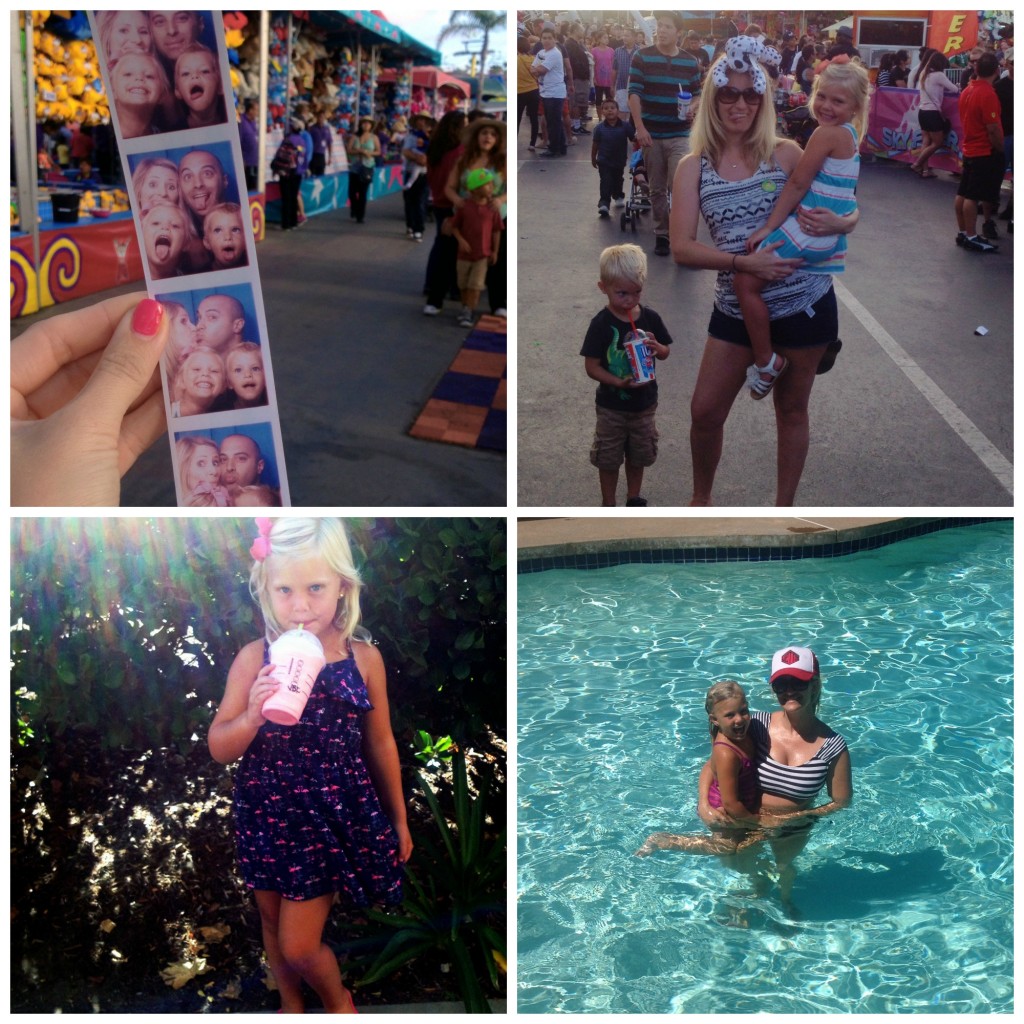 Birthday weekend wouldn't be my birthday weekend if we didn't go to the fair. I would like to report that we consumed so much fried food that I had open heart surgery but it was a mild year, sorry fried butter and krispy kreme burger, you'll have to wait until next Summer. Payton had a yummy secret Starbucks drink, a cotton candy frap. Yum!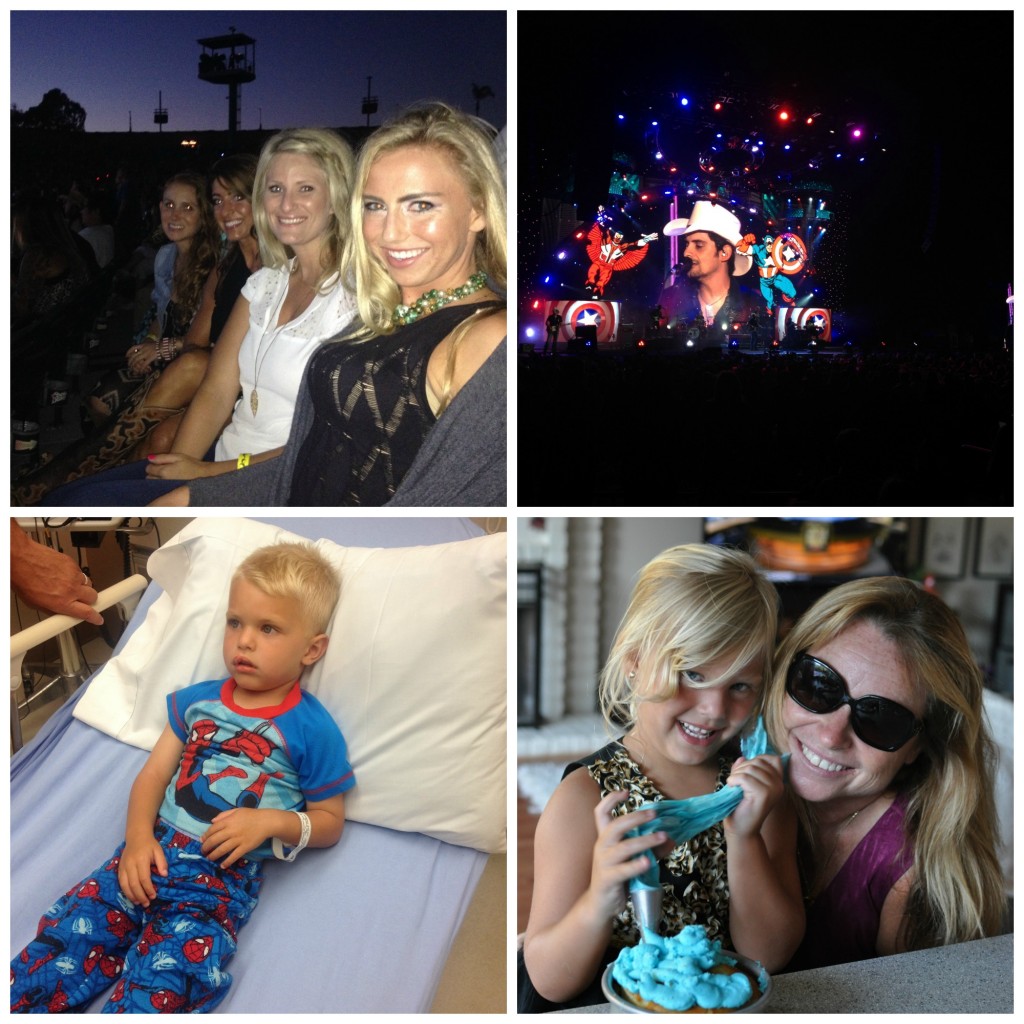 I have gone to Tim McGraw, Brad Paisley and Dierks Bentley so far. Earning my wannabe hick status one concert at a time! Brayden went to the ER yet again, I swear, boys should be born with a lifetime pass of spending countless hours and co-pays in the ER. Or, mother's should be given a complimentary case of wine per month. I'd take either. Payton continues to be fab by baking in her NYE gown.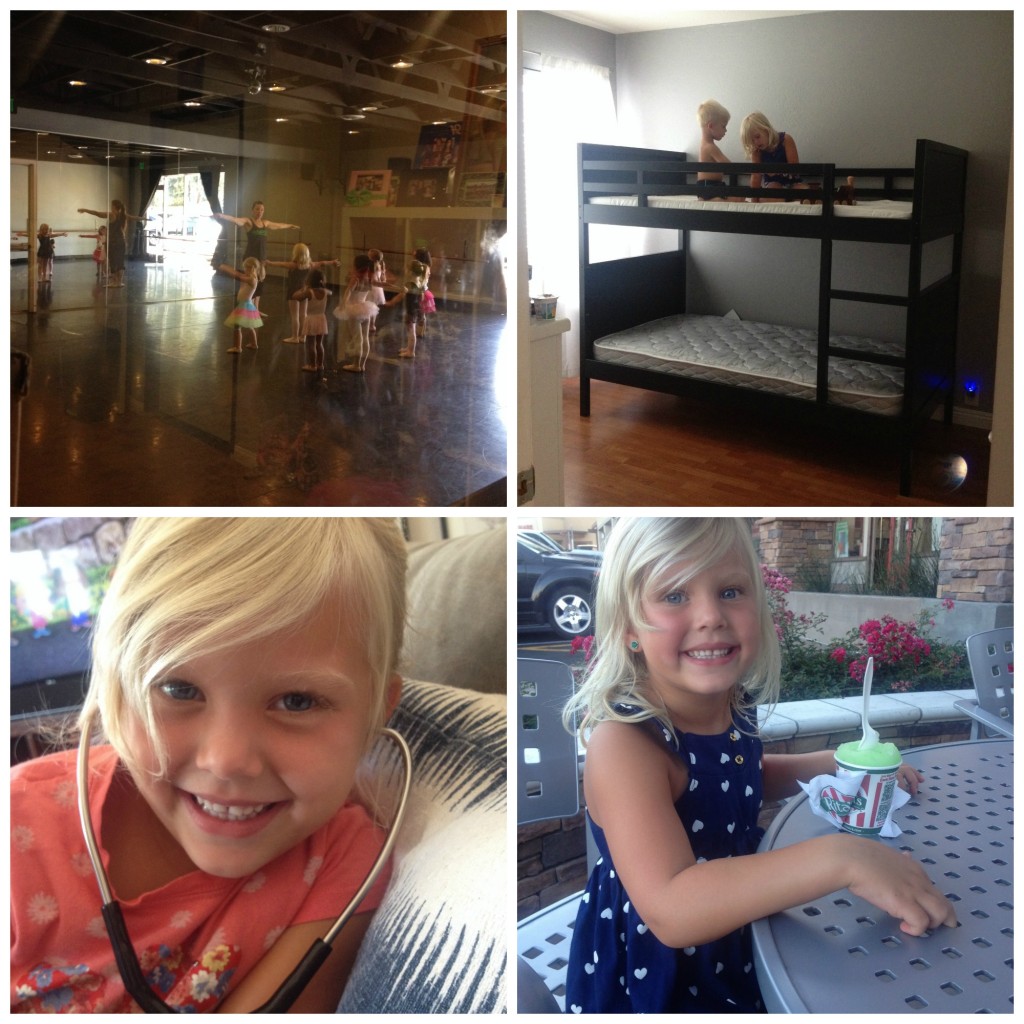 Payton began ballet/tap classes and loves it which is great because last Summer she wasn't the biggest fan. Brayden's nursery is transitioning to a big boy room. It's very exciting and sad at the same time but I love this space. Payton still wants to be a nurse or doctor. Rita's has exploded all over California, so our once New Jersey treat with the grandparents can now happen whenever we want!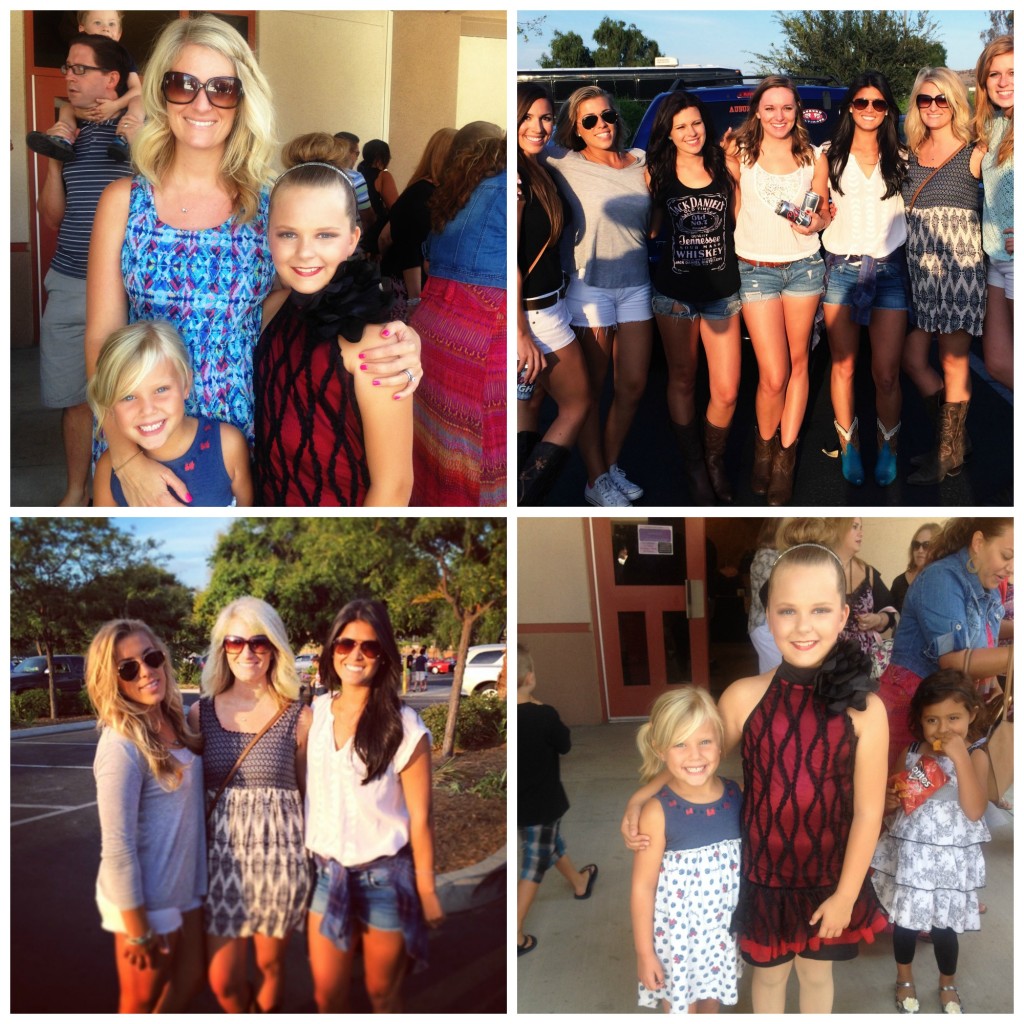 Dierks was this past weekend, as well as my nieces dance recitals and Payton had her first girls trip at grandma's house for four days. Phew! and we still have over a month to go.