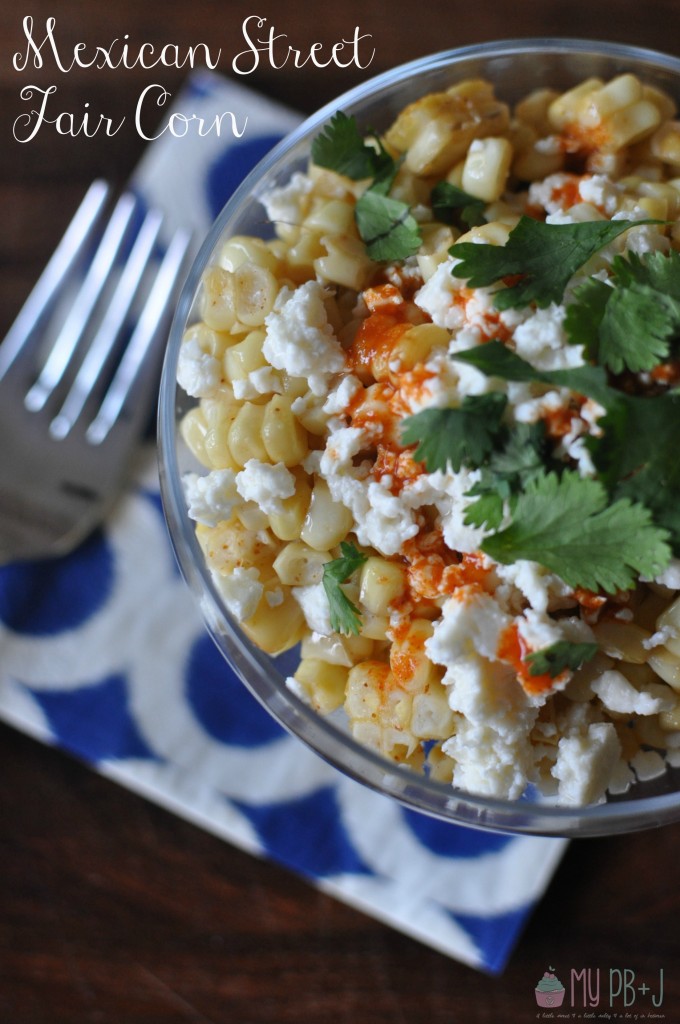 One of our favorite things to get at the San Diego Fair is the roasted corn. It's so simple, the kids love it and apparently it's a fair standard, you can tell just by the line alone! This year I noticed that they added, Elotes, a Mexican corn salad. The corn salad is served with mayo which I happily declined but has buttery corn, plenty of cotija cheese, cilantro and lime. To the side of the stand you can add as much chili and tapatio as you wish. After The Fourth of July we had several ears of corn leftover so I decided to recreate this new fair fav!
Mexican Street Fair Corn Salad
Ingredients:
3 ears of roasted corn, cut off the cob (here's a great tutorial)
1/2 stick of butter
1-2 tsp chili powder
salt, to taste
1/4-1/2 cup cotija cheese
2 TB cilantro, chopped
tapatio, to taste
fresh lime
Directions:
In a skillet melt the butter. Once melted, add the corn and heat through until warm. Toss the corn with the chili powder, use more or less depending on your taste. Season with salt.
Toss the warm corn with desired amount of cheese. I added additional on top, because let's face it, everything is better with more cheese! Add a few dashes of tapatio and garnish with cilantro and a squeeze of fresh lime juice.
Enjoy! Now you can enjoy the flavors of the fair all Summer long.