One of my favorite times at Disneyland is almost here! Starting September 9th all of the Halloween haunts will fill the park. I talk about Disneyland a lot, and I mean a lot (which reminds me that I never got to writing about our WDW trip!) If you haven't gone to Mickey's Halloween party you should really consider it. You can check out my top five reasons why it's one of the best times to attend the park. The ticket is a special admission, ranging from $79-$99 depending on when you attend, Halloween being the most expensive. The ticket doesn't include parking this year so that's a bummer but we usually stay the night, which I highly recommend. Last year was the most enjoyable for us, the year before was way too crowded and just not as fun compared to last year. The park was crowded at first as the regular admission guests and special ticket holders fill the park. Once the haunts begin (and no, it's not scary. I get the question all the time) the park thinned out. We pretty much walked onto every ride we wanted to go on. The treat trails were enjoyable and the cast members were happier than the year before.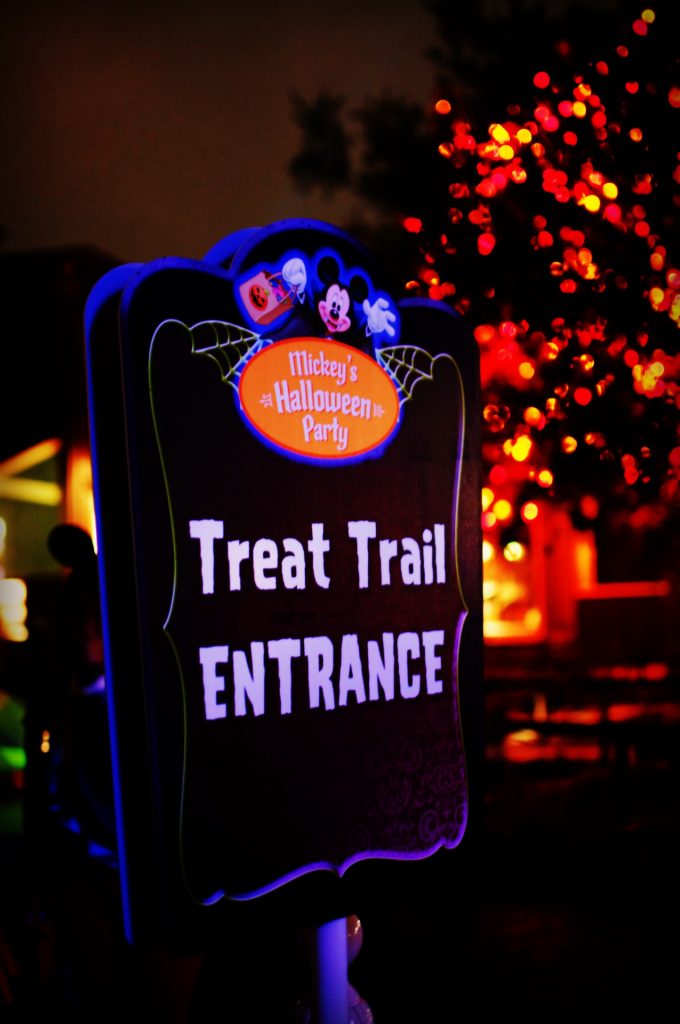 The Dapper Dan's transform into Cadaver Dan's and it's amazing! I wish I caught their facial expressions but I caught this just as their performance ended. It was spectacular!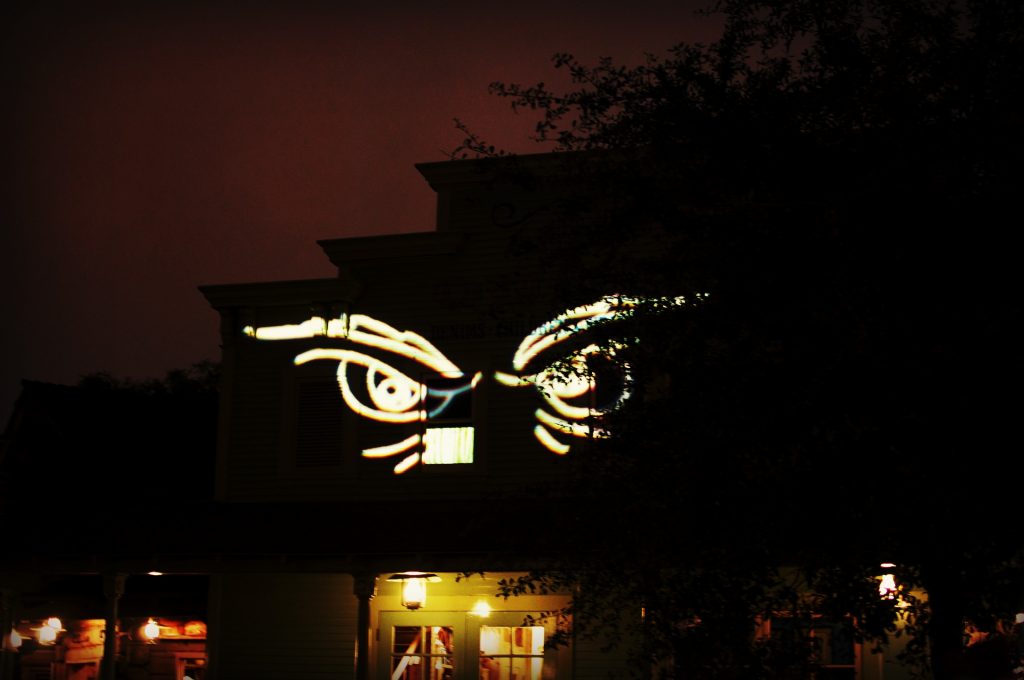 Like I said in my top five reasons on why to attend, the treats are pretty darn good. Last year we skipped a lot of the candy and went straight for the healthier treats. We love the: apple chips, the graham bug crackers, carrots (once we got a lot of these we started getting candy if that was the only other option), and fresh apple packs.
The best part of the experience for us is dressing up a family. We always get so many ideas as we walk around but in the end I always ask the kids what they would like to do as a family instead. For 2015, we did Alice in Wonderland. The hubby and I went as Tweedle Dee and Tweedle Dum, I DIY'ed our costumes. Payton was the perfect Alice, missing teeth and all. Brayden had two options: Mad Hatter or White Rabbit and he went for the White Rabbit, he loved saying, "I'm late, I'm late for a very important date!"
This year our costume theme was chosen by Brayden, if you know him you know right away he said Star Wars. His costume will be purchased, as he wants to be a Storm Trooper, he won't be wearing a mask to the park because masks cannot be worn. The only exception is if your eyes show, so the Storm Trooper mask is out but Payton's Darth Vader is okay. I am going as an Ewok and Jim as Han Solo. I will be DIY'ing ours again.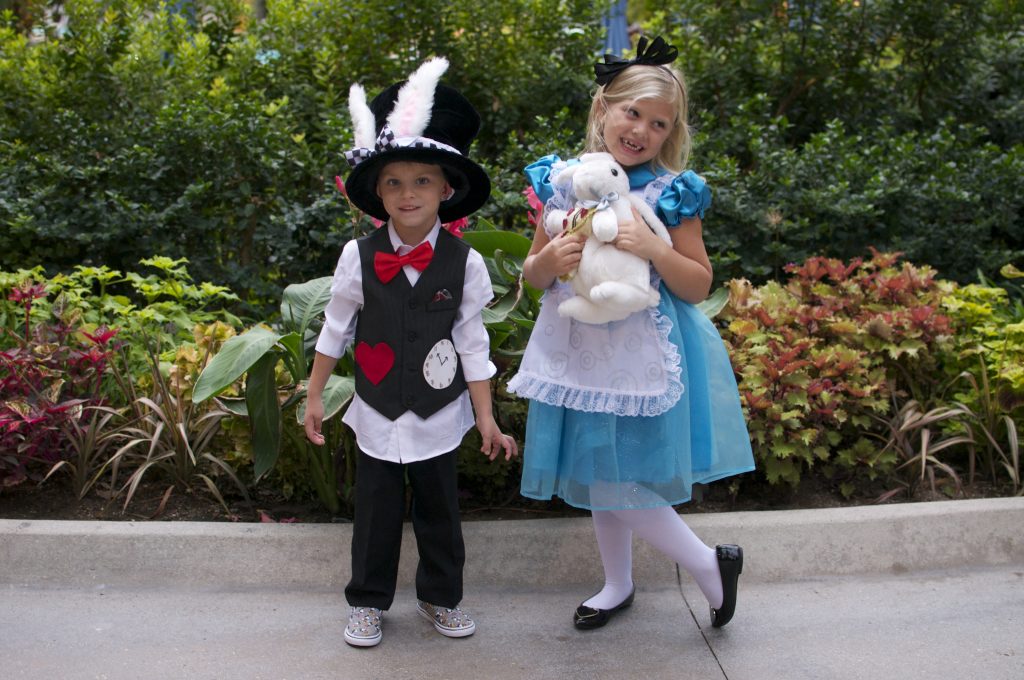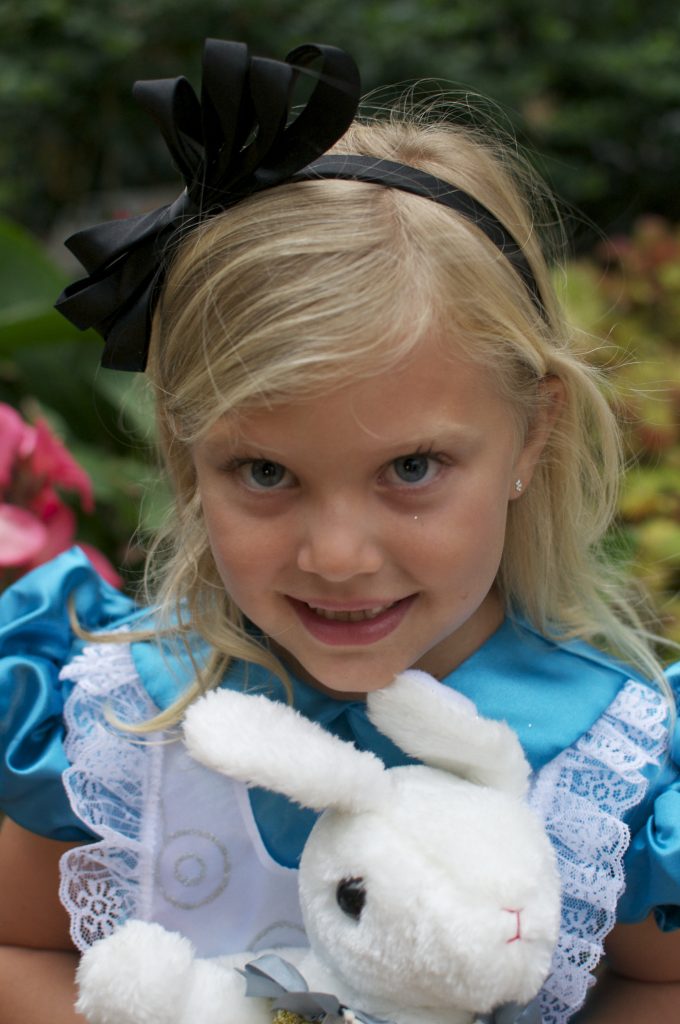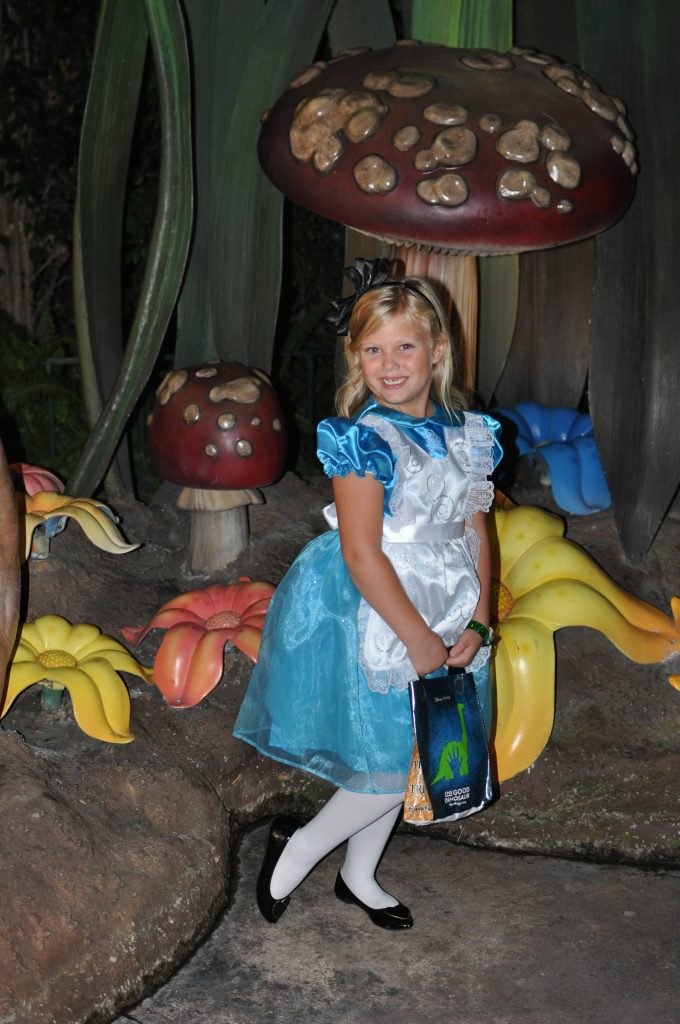 For the White Rabbit I purchased a vest suit from Walmart for around $12. On the vest I added a felt heart and clock. I purchased this hat and red bow tie (this was a men's and it was fine).
For Alice, I purchased the dress from Etsy, her headband and black heart flats were from Target and White Rabbit purse here.
For the Tweedle's I found the yellow shirts at a t-shirt mart. The red hats and Jim's pants were from Amazon. The tricky part of the hat was making sure the flag's stood up. I had altered them for Halloween night using a blue and white striped paper straw. The bibs were made from white felt and the bow's I purchased from Michael's. I literally eye-balled everything in my typical fashion. Jim had Alice socks on too from Vans which were cool.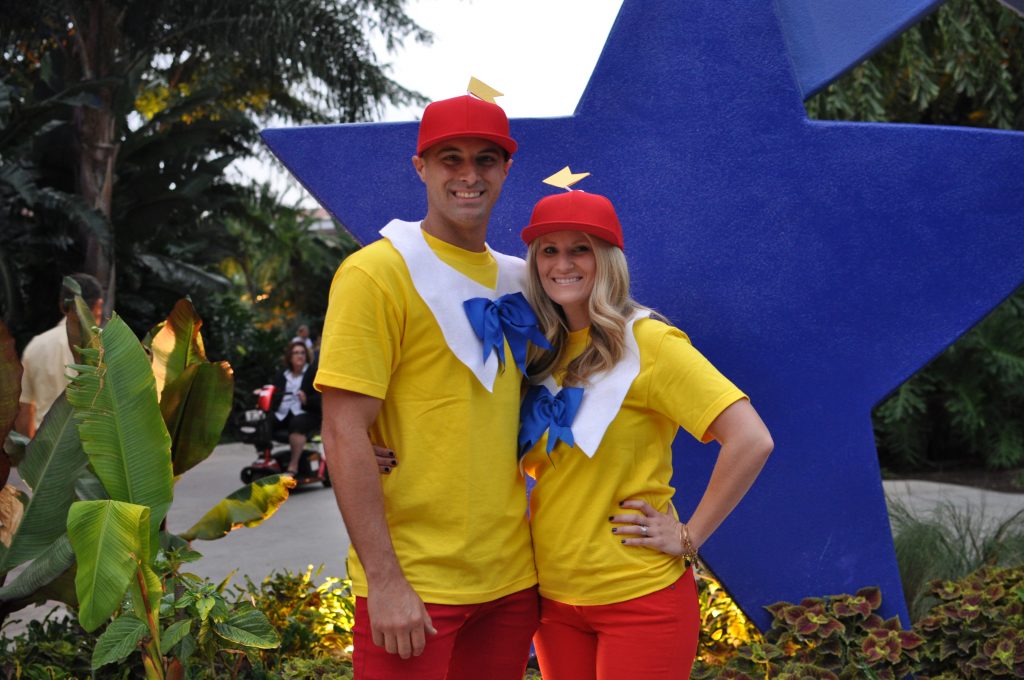 The Halloween party, plus the evening stay is our tradition for Brayden's birthday. Last year we did breakfast at Goofy's Kitchen the morning after and had a cake for him and my parents who were celebrating their 45th wedding anniversary.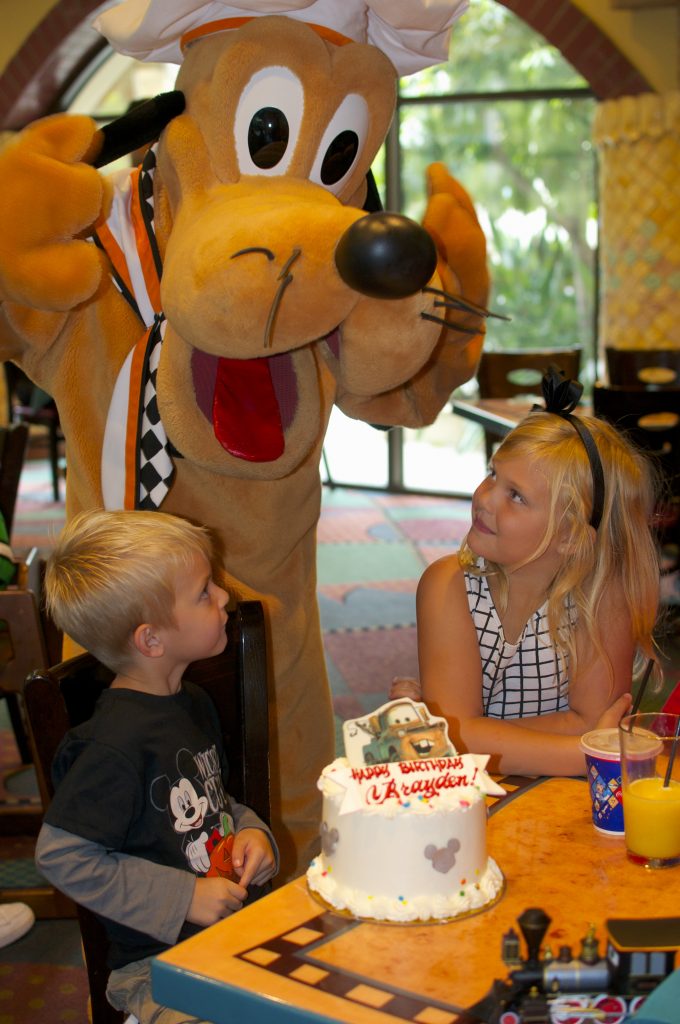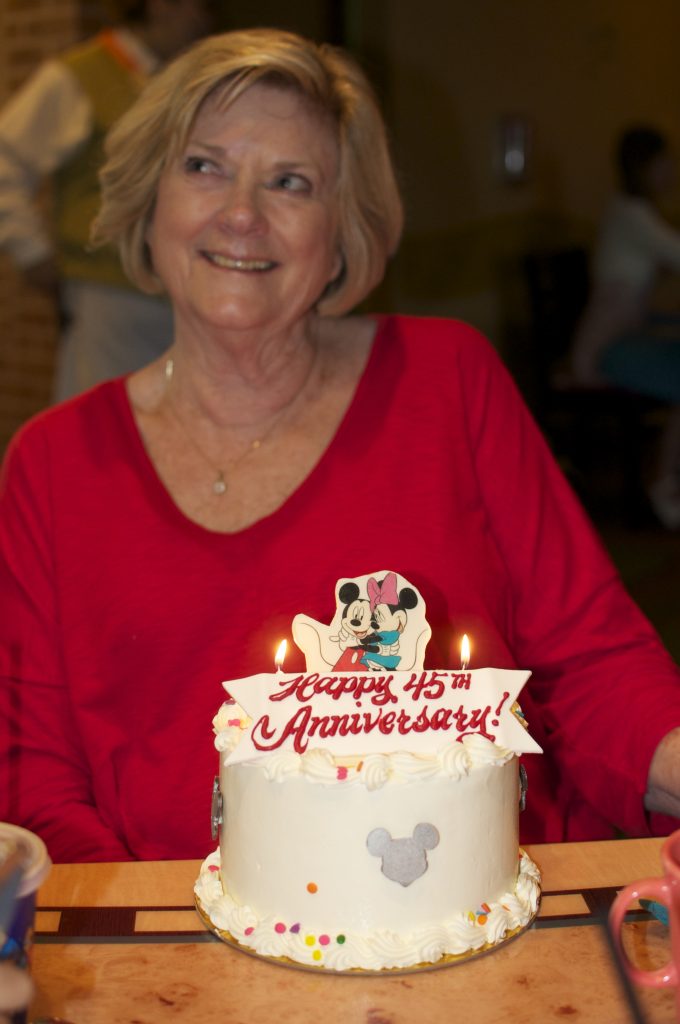 I always look forward to the seasonal treats. Did you know I have a Disneyland Treats Instagram account? Go follow me. I try and post all the fun goodies as soon as they come out.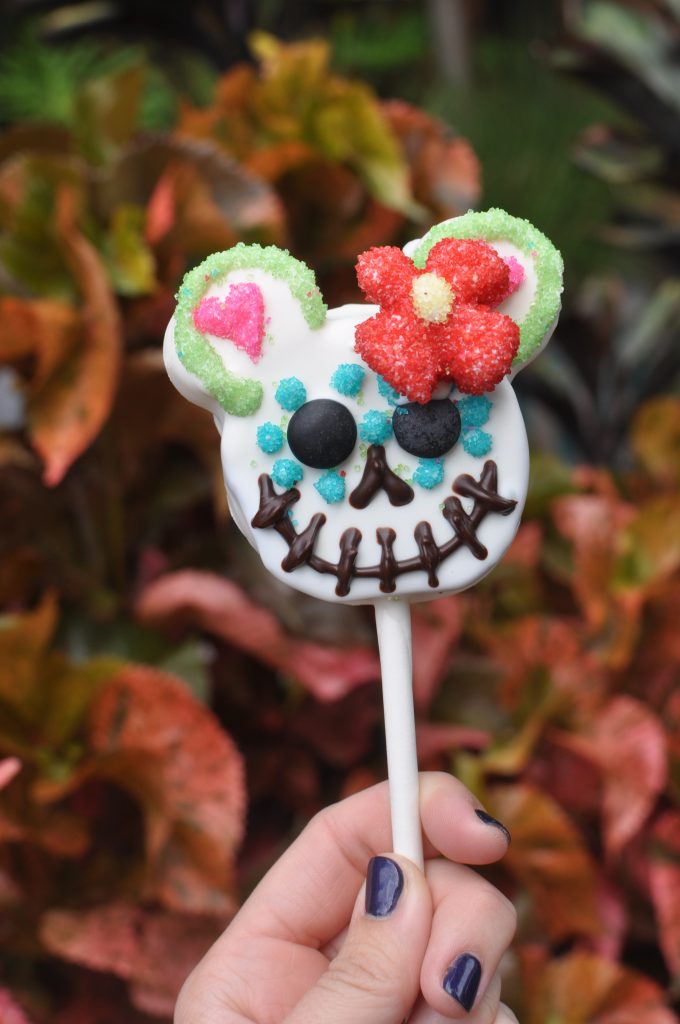 Have you gone? Are you planning on attending? I would love to hear your favorite thing about Mickey's Halloween Party!