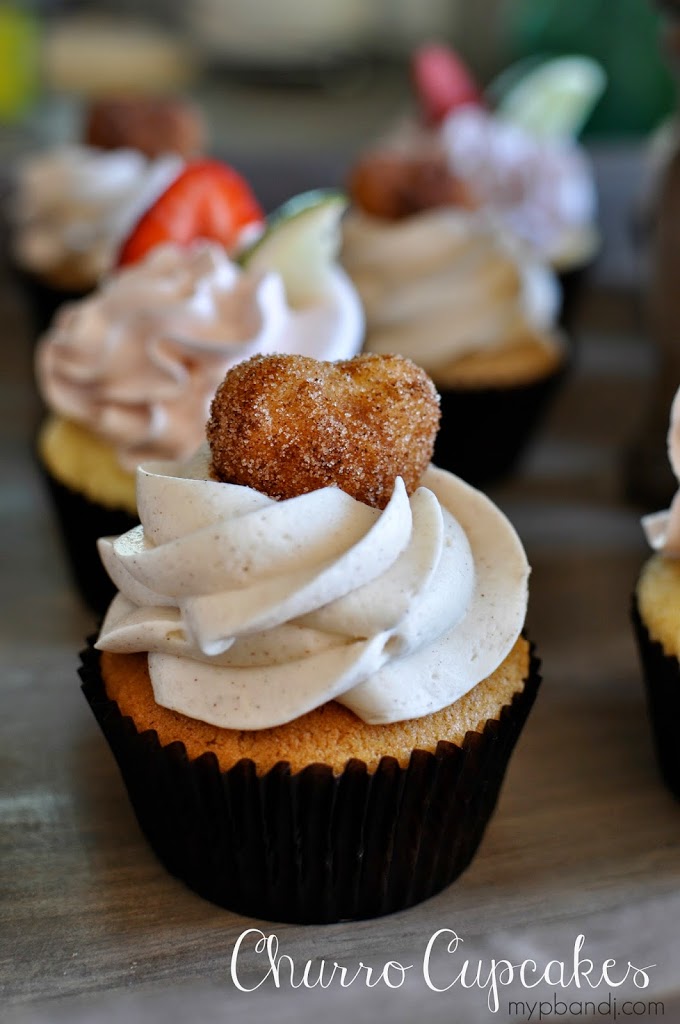 A few weeks ago I was asked to bake for a fiesta themed bridal shower. Right away I thought that churro and strawberry margarita cupcakes would be a total hit and the client was even more excited. For the churro cupcakes I took my go-to vanilla cake recipe and added cinnamon, filling the cupcakes with salted caramel and topping with silky cinnamon cream cheese frosting. A churro cupcake wouldn't be complete without a crunchy homemade churro, so I fried heart shaped churros and topped each cupcake with the cinnamon-sugar goodness. With Cinco de Mayo only a week a way these would be perfect for any fiesta themed get together!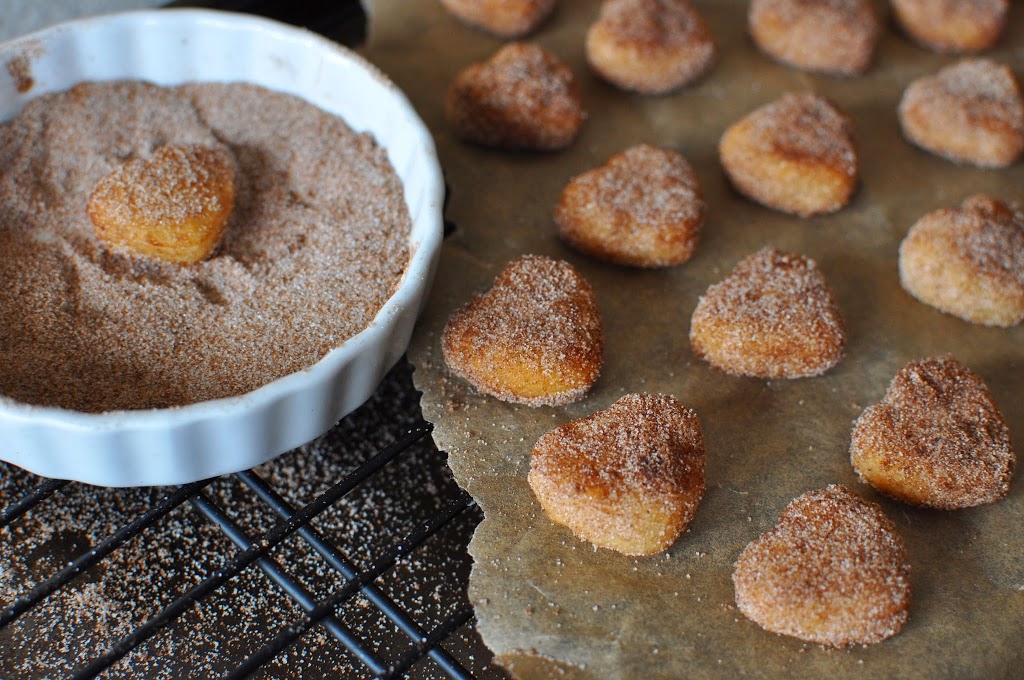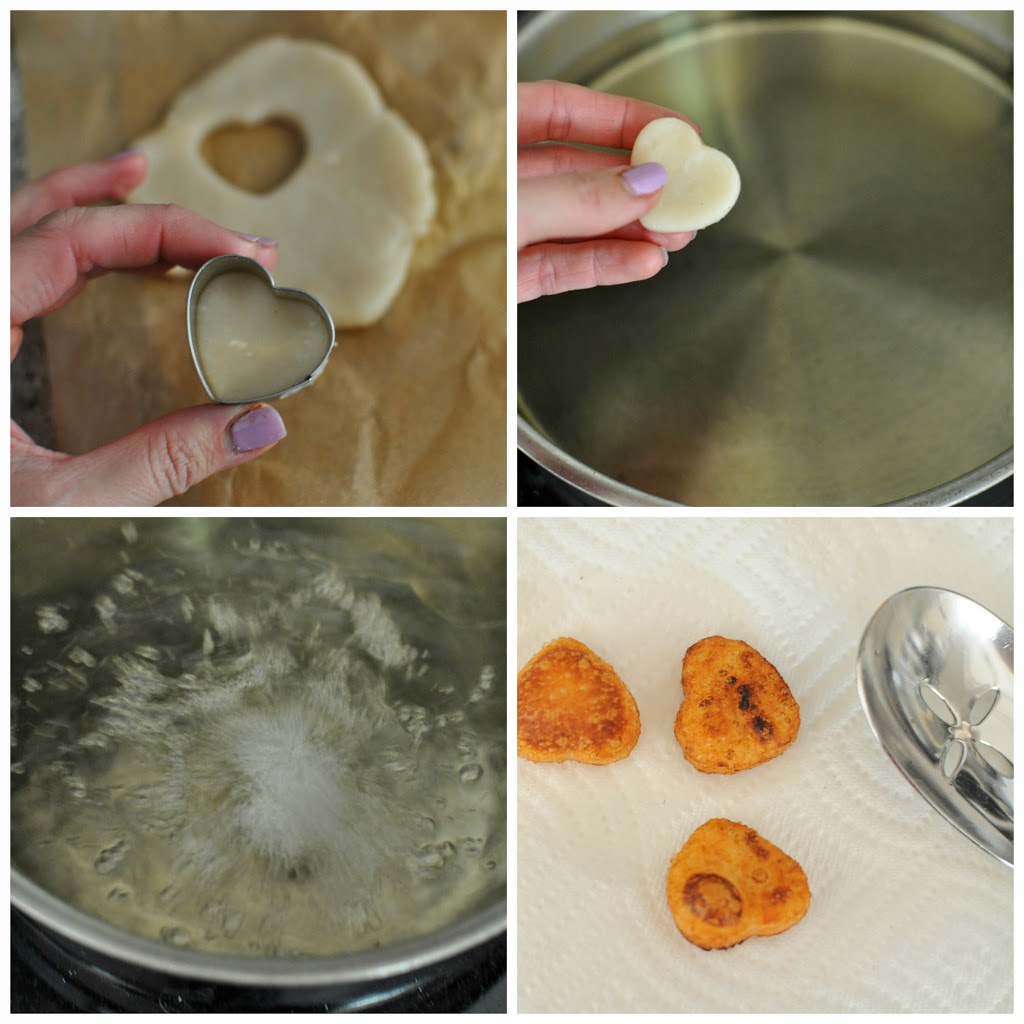 For the Churros I followed this recipe but instead of piping the dough into the hot oil I gently rolled out the dough onto parchment paper. I used a mini heart cutter and gently place the hearts into the oil.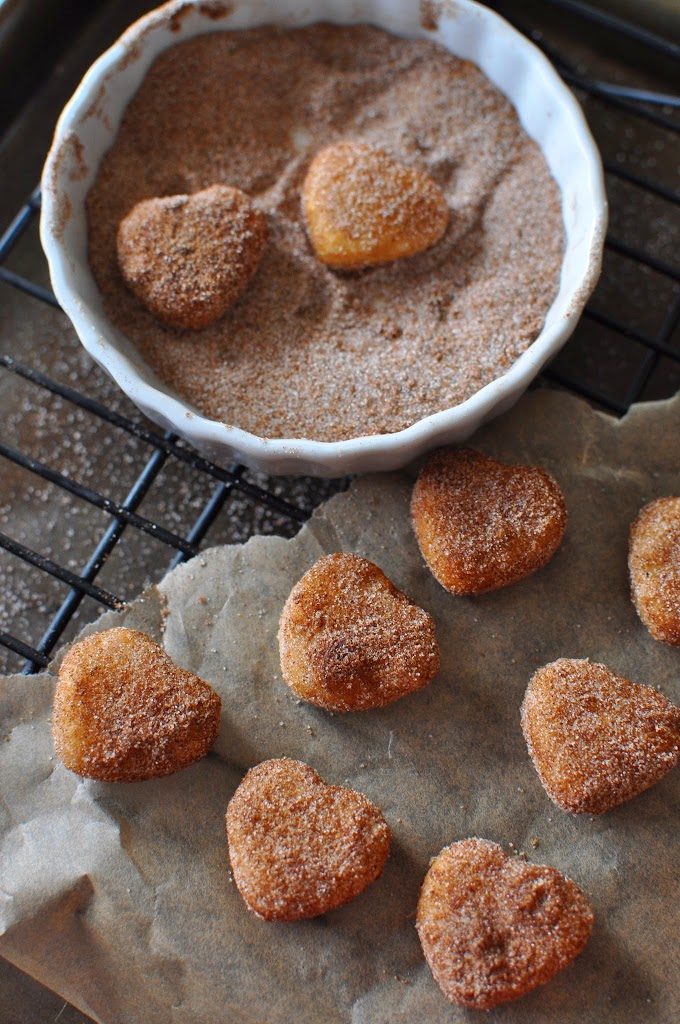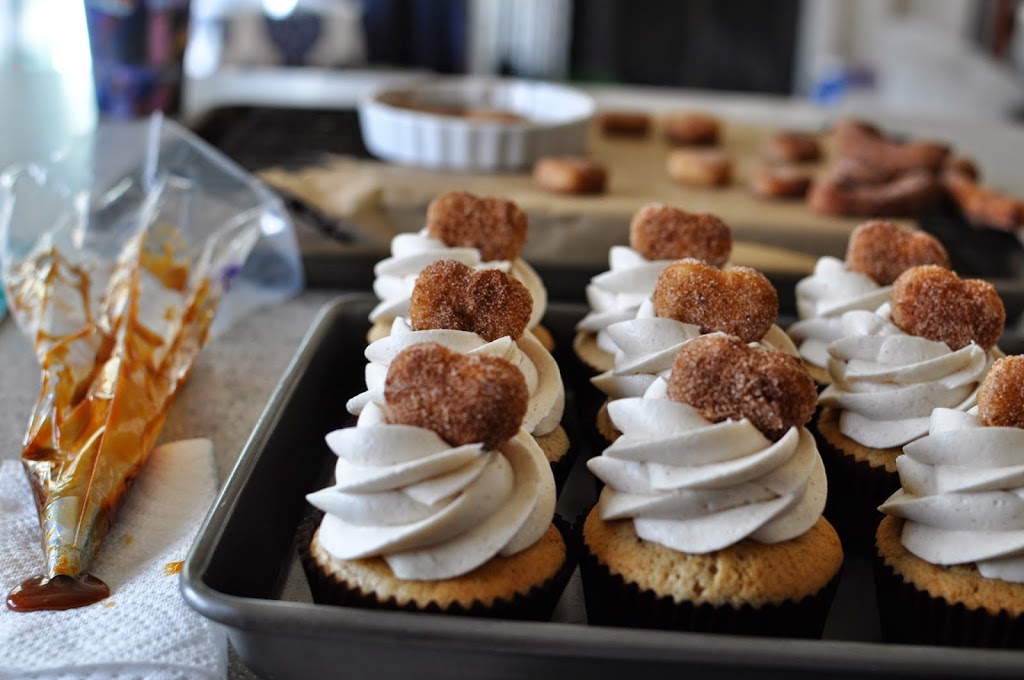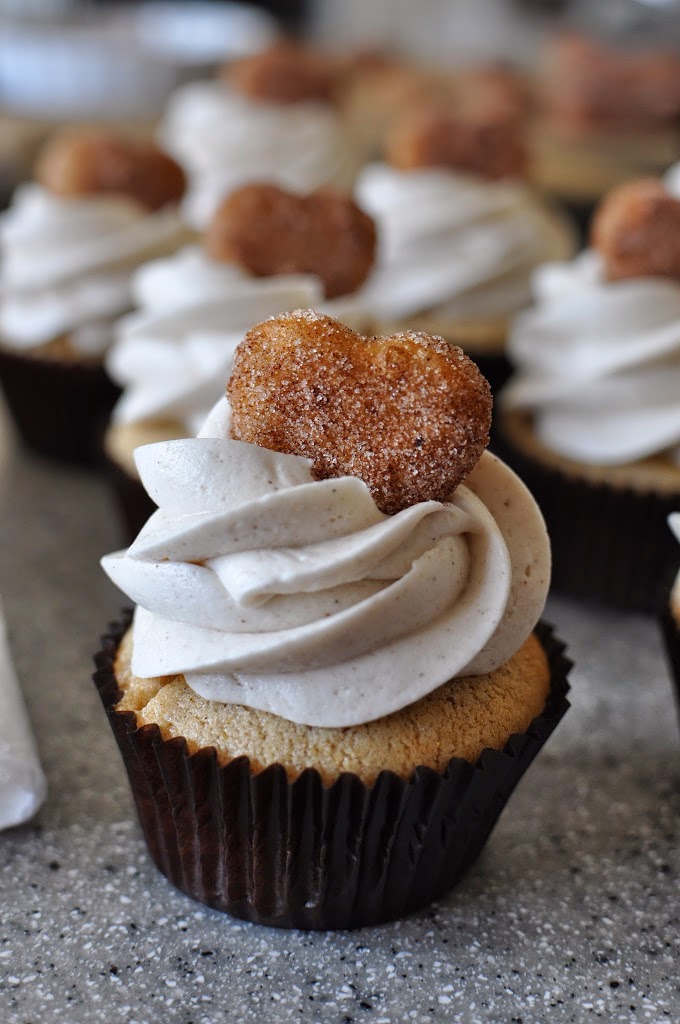 Churro Cupcakes:
3 cups flour
2 cups sugar
1 TB baking soda
1/2 tsp salt
2 sticks butter, at room temperature
4 large eggs, at room temperature
1 cup whole milk
1 teaspoon vanilla
2 TB cinnamon
1/2 cup salted caramel, either homemade or store bought (I prefer Trader Joe's brand)
Preheat oven to 325º. Line cupcake pans with paper liners; set aside. In the bowl of an electric mixer fitted with the paddle attachment, combine flours, sugar, baking powder, and salt; mix on low speed until combined. Add butter, mixing until just coated with flour.
In a large measuring cup, whisk together eggs, milk, and vanilla. With mixer on medium speed, add wet ingredients in 3 parts, scraping down sides of bowl before each addition; beat until ingredients are incorporated but do not over beat.
Divide batter evenly among liners. I use a 1/4 cup 
measuring
 cup or a large cookie scoop.  Bake, rotating pan halfway through, until a cake tester inserted in the center comes out clean, 17 to 20 minutes. Let Cool. 
Take a pastry bag and fit with a round, medium sized tip. Place caramel into the bag. Slowly insert the tip into the cupcake and squeeze until you see the cupcake pull up a little. Do not overfill,  the caramel will ooze out the top. 
Cinnamon Cream Cheese Frosting:
8 oz. cream cheese block, at room temperature
1 stick butter, at room temperature
In the bowl of an electric mixer fitted with the paddle attachment, cream together the cream cheese and butter. Slowly add in powdered sugar until fully combined. Beat the frosting on medium-high for three minutes until light and fluffy. Add in vanilla and cinnamon. Pipe onto cupcakes and top with a crunchy churro.